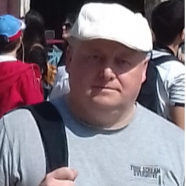 The process of decision-making in public procurement of construction projects during the preparation and implementation phases ought to be supported by risk identification, assessment, and management. In risk assessment one has to take into account factors that lead to risk events (background info), as well as the information about the risk symptoms (monitoring info). Typically once the risks have been assessed a decision-maker...

n the article, the authors discuss the preliminary information necessary to determine the scope and direction of further research conducted within the project called "The influence of time and operating conditions on the durability and functionality of road safety elements". The main objective of the project is to develop the concept of a method for optimizing the life cycle costs of road safety devices. The authors draw attention...

Steel materials, due to their numerous advantages - high availability, easiness of processing and possibility of almost any shaping are commonly applied in construction for carrying out basic carrier systems and auxiliary structures. However, the major disadvantage of this material is its high corrosion susceptibility, which depends strictly on the local conditions of the facility and the applied type of corrosion protection system....
seen 975 times