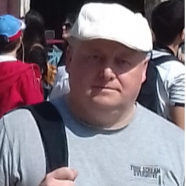 Global economic growth causes an increase in natural resources exploitation, particularly in construction branch. The growing use of electricity contributes to climate change. Therefore, it is necessary to search the solutions, which will allow for reducing natural resources exploitation. One of the many opportunities to do that is the application of the recycled materials. The authors of the given article have analyzed three variants...

The process of decision-making in public procurement of construction projects during the preparation and implementation phases ought to be supported by risk identification, assessment, and management. In risk assessment one has to take into account factors that lead to risk events (background info), as well as the information about the risk symptoms (monitoring info). Typically once the risks have been assessed a decision-maker...

The purpose of the research was to assess the possibility of using granulated expanded glass aggregate (GEGA) with cement grout as a replacement of a sub-grade and frost-protection layer, made of natural fine aggregates (NATU), stabilized with a hydraulic binder. Instead of traditional parts of the road construction, such as the sub-grade and frost-protection layer with the application of fine aggregate, stabilized with cement,...
seen 2248 times