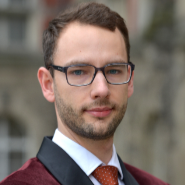 mgr inż. Adam Olszewski
This article describes how new bio-based polyol during the liquefaction process can be obtained. Selected polyol was tested in the production of polyurethane resins. Moreover, this research describes the process of manufacturing polyurethane materials and the impact of two different types of fibers—synthetic and natural (glass and sisal fibers)—on the properties of composites. The best properties were achieved at a reaction temperature...

Celem niniejszej pracy było zbadanie wpływu regenerowanych włókien wiskozowych (dodanych w ilości 10, 20, 30 phr) jako proekologicznego napełniacza na wybrane właściwości kompozycji na osnowie kauczuku na-turalnego. Dla każdej z wyżej wymienionych proporcji otrzymano materiały wulkanizowane przez 5, 10, 15, 20 minut. Uzyskane materiały poddano statycznej próbie rozciągania, badaniu elastyczności przy odbiciu metodą...
seen 32 times