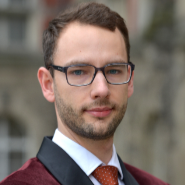 This article describes how new bio-based polyol during the liquefaction process can be obtained. Selected polyol was tested in the production of polyurethane resins. Moreover, this research describes the process of manufacturing polyurethane materials and the impact of two different types of fibers—synthetic and natural (glass and sisal fibers)—on the properties of composites. The best properties were achieved at a reaction temperature...

The use of waste tires is a very critical issue, considering their environmental and economic implications. One of the simplest and the least harmful methods is conversion of tires into ground tire rubber (GTR), which can be introduced into different polymer matrices as a filler. However, these applications often require proper modifications to provide compatibility with the polymer matrix. In this study, we examined the impact...

This work aims to investigate the process of obtaining highly filled glass and carbon fiber composites. Composites were manufactured using previously obtained cellulose derived polyol, polymeric methylene diphenyl diisocyanate (pMDI). As a catalyst, dibutyltin dilaurate 95% and Dabco® 33-LV were used. It was found that the addition of carbon and glass fibers into the polymer matrix causes an increase in the mechanical properties...
seen 199 times