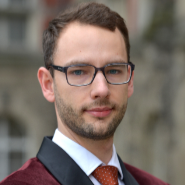 mgr inż. Adam Olszewski
This article describes how new bio-based polyol during the liquefaction process can be obtained. Selected polyol was tested in the production of polyurethane resins. Moreover, this research describes the process of manufacturing polyurethane materials and the impact of two different types of fibers—synthetic and natural (glass and sisal fibers)—on the properties of composites. The best properties were achieved at a reaction temperature...

Nowadays, it is crucial to seek for the methods of by-products and waste utilization, considering both environmental and economic factors. The example of waste material generated in the massive amounts, which requires the attention is ground tire rubber generated during recycling of post-consumer car tires. It can be applied as a filler into different polymer matrices, but to enhance its effectivity proper modifications should...

The use of waste tires is a very critical issue, considering their environmental and economic implications. One of the simplest and the least harmful methods is conversion of tires into ground tire rubber (GTR), which can be introduced into different polymer matrices as a filler. However, these applications often require proper modifications to provide compatibility with the polymer matrix. In this study, we examined the impact...
seen 120 times