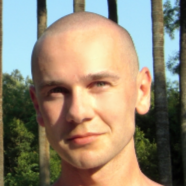 According to the textbook [23], Scrum exists only in its entirety, where every component is essential to Scrum's success. However, in many organizational environments some of the components are omitted or modified in a way that is not aligned with the Scrum guidelines. Usually, such deviations result in missing the full benefits of Scrum [24]. Thereby, a Scrum process should be frequently inspected and any deviations should be...

In agile software development, where great emphasis is put on effective informal communication involving diverse stakeholders, success depends on human and social factors. Not surprisingly, the Agile Manifesto advocates principles and values such as "individuals and interactions over processes and tools", "focus on the customer", "collaborate regularly", "communicate face-to-face within the team" and "have regular team introspection"....

Effective collaboration and interaction among the development team and between the team and the customer as well as proactive attitude in initiating and implementing improvements play vital roles in the success of agile projects. The challenge is how to address these social aspects since neither the Agile Manifesto nor the Scrum Guide specify techniques that aid the human side of software development. To fill this gap, we developed...
Obtained scientific degrees/titles
Obtained science degree

dr Information science

(Technology)
seen 635 times