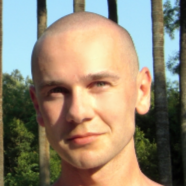 Since its inception in 1996, aspect-oriented programming (AOP) has been believed to reduce the effort required to maintain software systems by replacing cross-cutting code with aspects. However, little convincing empirical evidence exists to support this claim, while several studies suggest that AOP brings new obstacles to maintainability. This paper discusses two experiments conducted to evaluate the impact of AspectJ (the most...

In agile software development, where great emphasis is put on effective informal communication involving diverse stakeholders, success depends on human and social factors. Not surprisingly, the Agile Manifesto advocates principles and values such as "individuals and interactions over processes and tools", "focus on the customer", "collaborate regularly", "communicate face-to-face within the team" and "have regular team introspection"....

The crucial element of any agile project is people. Not surprisingly, principles and values such as "Respect for people", "Communication and Collaboration", "Lead using a team approach", and "Learn and improve continuously" are an integral part of Open Kanban. However, Open Kanban has not provided any tools or techniques to aid the human side of software development. Moreover, as a Lean initiative, it is not as comprehensively...
Obtained scientific degrees/titles
Obtained science degree

dr Information science

(Technology)
seen 316 times