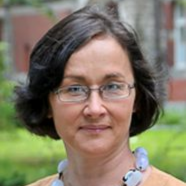 prof. dr hab. inż. Agata Kot-Wasik
The current state-of-the-art of passive sampling and/or extraction methods for long-term monitoring of pollutants in different environmental compartments is discussed in this review. Passive dosimeters that have been successfully used to monitor organic and inorganic contaminants in air, water, sediments, and soil are presented. The application of new approaches to the determination of pollutants at the sampling stage is discussed....

Thousands of tons of pharmaceuticals are introduced into the aqueous environment due to their incomplete elimination during treatment process in wastewater treatment plants (WWTPs) and water treat- ment plants (WTPs). The presence of pharmacologically active compounds in the environment is of a great interest because of their potential to cause negative effects. Furthermore, drugs can undergo different pro- cesses leading to the...

A new analytical procedure was described for the simultaneous determination of lactulose, mannitol and sucrose in urine, in which HILIC chromatography and tandem mass spectrometry detection are used. Sugars are orally administered for the estimation of intestinal permeability in children digestive tract. Samples were purified by dispersive solid phase extraction (d-SPE) using Amberlite MB150 resin. Raffinose was selected as an...
Obtained scientific degrees/titles
Obtained science title

prof. dr hab. inż. Chemistry

(Chemical sciences)

Obtained science degree

dr hab. inż. Analytical Chemistry

(Chemical sciences)

Obtained science degree

dr inż. Analytical Chemistry

(Chemical sciences)

Wydział Chemiczny, Uniwersytet w Gent, Belgia
seen 645 times