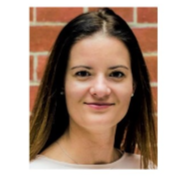 mgr inż. Agata Siemaszko
The process of decision-making in public procurement of construction projects during the preparation and implementation phases ought to be supported by risk identification, assessment, and management. In risk assessment one has to take into account factors that lead to risk events (background info), as well as the information about the risk symptoms (monitoring info). Typically once the risks have been assessed a decision-maker...

Traffic–induced vibrations may constitute a considerable load to buildings. In this paper, vibrations transmitted through the ground caused by wheeled vehicles are considered. This phenomenon may cause cracking of plaster, cracks in load-bearing elements or even, in extreme cases, collapse of the whole structure. Measurements of vibrations of real structures are costly and laborious. Therefore, the aim of the present paper is to...

An important goal, implemented by EU countries under the Europe 2020 strategy, is sustainable development, which includes supporting economy that effectively uses natural and environmentally friendly resources. Solutions in this area are also promoted in tender proceedings in the area of public procurement. The LCA (Life Cycle Assessment) and LCC (Life Cycle Cost) analysis are indicated as the basis for decision-making by awarding...
seen 267 times