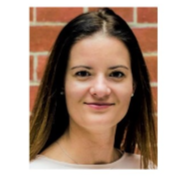 mgr inż. Agata Siemaszko
The process of decision-making in public procurement of construction projects during the preparation and implementation phases ought to be supported by risk identification, assessment, and management. In risk assessment one has to take into account factors that lead to risk events (background info), as well as the information about the risk symptoms (monitoring info). Typically once the risks have been assessed a decision-maker...

The authors are concerned with a bidding problem. There are two companies (P1 and P2) bidding for a highway construction project. In order to be more competitive, P1 considers buying a new gravel pit near the construction site. The basic cost of the pit is known to both companies. However, there is also an additional, hidden, cost (C) known only to P1. P2 is uncertain whether the hidden cost is C = 0 or C = x. P1 plans to bid for...

W swojej pracy autorzy zaproponowali zastosowanie sieci Bayesa do projektowania monitoringu i podejmowania decyzji w działaniach eksploatacyjnych. Ponadto pokazano dwie metody oceny wartości informacji diagnostycznych. Pierwszą z nich jest wartość oczekiwana EVSI (ang. Expected Value of Sample Information), która stanowi podstawę do wyboru spośród alternatywnych obserwacji symptomów zmiennej diagnostycznej. Natomiast drugą metodą...
seen 155 times