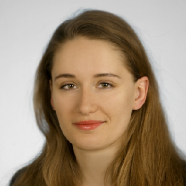 mgr inż. Agnieszka Kaczmarek-Kacprzak
The paper presents innovative analysis focused on the safety aspects of existing pressure installation operation after overheating accidents. Results presented here can be applied in decision-making process concerning further operation of existing pressure installation after cooling system failure. In this paper the results of FEM analysis performed for a straight pipe and 90 degrees elbow, made of super duplex stainless steel,...

This paper presents a concept of the parallel connection of a nuclear power plant fitted to provide heat for district heating application, with the CHP and heat plants existing in the supply region, in this case with the heating systems of Wejherowo and Gdynia. Presented variant proposes to add heat to a nuclear power plant's total output by supplying heat exchangers with the steam from bleeders of low pressure (LP) turbine stage...

Kompetencje społeczne to jedne z najbardziej poszukiwanych umiejętności w połączeniu z wiedzą techniczną pośród pracodawców. Na uczelniach technicznych przedmioty humanistyczne częściej traktowane są marginalnie, niż jako szansa na współpracę ze studentami na zupełnie innej płaszczyźnie. Artykuł prezentuje doświadczenia autorki w kreowaniu kompetencji społecznych pośród inżynierów studiujących na II...
seen 453 times