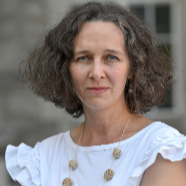 dr inż. arch. Agnieszka Kurkowska
Wystawa oparta była o prace studentów zrealizowane w ramach przedmiotu "Rural Design" (prowadzący: dr inż. arch. Agnieszka Kurkowska, mgr. inż. arch. Paulina Duch-Żebrowska, mgr. inż. arch. Bahaa Bou Kalfouni). Projekt obejmował analizy krajobrazowe przestrzeni Szymbarka osadzonego wśród malowniczych wzgórz i wzniesień. Autorzy projektów zaproponowali obiekty architektoniczne wzmacniające regionalne wartości i uzupełniające aktualny...

Seminarium naukow "Smaki ziemi zaborskiej. Dziedzictwo przyrodnicze i kulturowe" współorganizowane było przez Wydział Architektury Politechniki Gdańskiej oraz Wielewski Dom Kultury im. Hieronima Derdowskiego/ Muzeum Ziemi Zaborskiej. Partnerami były Pomorski Zespół Parków Krajobrazowych, Centrum Edukacji i Informacji Ekologicznej w Gdańsku, Zaborski Park Krajobrazowy, Zaborskie Towarzystwo Naukowe, Muzeum Historyczno-Etnograficzne...

Miasto to zgiełk i pośpiech, nadmiar i przesyt, ale też chwile wytchnienia. Miasto to dwa rytmy: pośpieszny – codzienny rytm pracy i obowiązków oraz powolny – swobodny pełen chwil wypoczynku. Zgiełk skłania do zatrzymania się, aby spojrzeć na miasto, odetchnąć, pomyśleć, pośmiać się, pobawić, poczytać książkę, spotkać z przyjaciółmi i bliskimi. Warto zauważyć kształt chmur i zieleń liści, usłyszeć ptaki. Letnica proponuje wiele...
seen 205 times