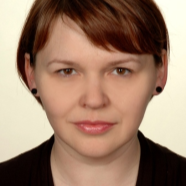 dr hab. inż. Agnieszka Landowska
The article presents a research study on recognizing therapy progress among children with autism spectrum disorder. The progress is recognized on the basis of behavioural data gathered via five specially designed tablet games. Over 180 distinct parameters are calculated on the basis of raw data delivered via the game flow and tablet sensors - i.e. touch screen, accelerometer and gyroscope. The results obtained confirm the possibility...

The paper concerns technology of automatic emotion recognition applied in e-learning environment. During a study of e-learning process the authors applied facial expressions observation via multiple video cameras. Preliminary analysis of the facial expressions using automatic emotion recognition tools revealed several unexpected results, including unavailability of recognition due to face coverage and significant inconsistency...

Artykuł dotyczy możliwości wykorzystania aplikacji na tablety do wspomagania terapii dzieci z zaburzeniami rozwojowymi ze spektrum autyzmu. Przedstawia studium przypadku skutecznego zastosowania e-technologii w kształceniu specjalnym na poziomie przedszkolnym. Artykuł opisuje zestaw aplikacji edukacyjnych o nazwie Przyjazne Aplikacje, których celem jest wspieranie terapii dzieci z autyzmem opartej o stosowaną...
Obtained scientific degrees/titles
Obtained science degree

dr hab. Information and communication technology

(Engineering and Technology)

Obtained science degree

dr Information science

(Technology)
seen 2590 times