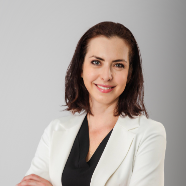 dr inż. Agnieszka Potęga
The metabolism of antitumor-active 5-diethylaminoethylamino-8-hydroxyimidazoacridinone (C-1311) has been investigated widely over the last decade but some aspects of molecular mechanisms of its metabolic transformation are still not explained. In the current work, we have reported a direct and rapid analytical tool for better prediction of C-1311 metabolism which is based on electrochemistry (EC) coupled on-line with electrospray...

Here, we report the metabolic profile and the results of associated metabolic studies of 2-hydroxyacridinone (2-OH-AC), the reference compound for antitumor-active imidazo- and triazoloacridinones. Electrochemistry coupled with mass spectrometry was applied to simulate the general oxidative metabolism of 2-OH-AC for the first time. The reactivity of 2-OH-AC products to biomolecules was also examined. The usefulness of the electrochemistry...

5-Diethylaminoethylamino-8-hydroxyimidazoacridinone (C-1311), a promising antitumor agent that is also active against autoimmune diseases, was determined to be a selective inhibitor of the cytochrome P450 (CYP) 1A2 and 3A4 isoenzymes. Therefore, C-1311 might modulate the effectiveness of other drugs used in multidrug therapy. The present work aimed to identify the mechanism of the observed C-1311-mediated inactivation of CYP1A2...
Obtained scientific degrees/titles
Obtained science degree

dr Biotechology

(Chemical sciences)
seen 976 times