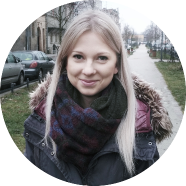 mgr inż. arch. Agnieszka Szuta
In recent years, there has been a trend to reuse abandoned buildings. Adaptive re-use allows preservation of the original structure and implements a new function to it. Such activity could help to preserve the historic value of buildings; moreover, many other advantages can be found in educational, ecological and economic fields. However, the question arises of whether every object can be freely adapted. This article examines the...

Due to the development of air transport and urban expansion, the locations of pre-war airports were often changed. The question of the fate of the abandoned airports and their entire infrastructure arose. This article looks at the issue of derelict, pre-war airfields. Examples of airports which were successfully adapted as well as the ones which were abandoned and closed yet but equally important in historical context are shown....

One of the basic theoretical postulates for the protection of monuments is to preserve them in the place of their creation. However, such action is not always possible to implement. The great historical processes of the 20th century led to significant national, political, religious and cultural changes in the border areas between Poland and Ukraine. As a result of those changes, a large number of wooden churches have lost their...
seen 1358 times