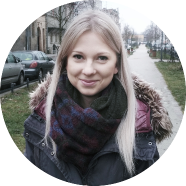 mgr inż. arch. Agnieszka Szuta
Due to the development of air transport and urban expansion, the locations of pre-war airports were often changed. The question of the fate of the abandoned airports and their entire infrastructure arose. This article looks at the issue of derelict, pre-war airfields. Examples of airports which were successfully adapted as well as the ones which were abandoned and closed yet but equally important in historical context are shown....

In the first part, the article describes the stages of the development of gyroplanes and the influence of wartime policy on the interest in light aircraft. Also presented are links and the possibilities of using gyroplanes in various sectors of the economy. The authors, based on source texts, present the current position of the aviation industry in the Polish economy and attempt to diagnose its development capabilities. As a result,...

One of the basic theoretical postulates for the protection of monuments is to preserve them in the place of their creation. However, such action is not always possible to implement. The great historical processes of the 20th century led to significant national, political, religious and cultural changes in the border areas between Poland and Ukraine. As a result of those changes, a large number of wooden churches have lost their...
seen 1308 times