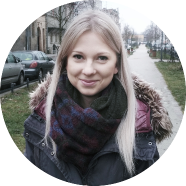 mgr inż. arch. Agnieszka Szuta
Employment
Research fields
Are avant-garde elements added to historical objects as a temporary fashion to fulfill the aspirations of designers or an attempt to draw attention to themselves? It may be the exact opposite, and this type of controversial project is the best lifebelt for such monuments. This article explores issues related to external avant-garde elements added to adapted churches and their influence on the efficiency of such adaptation projects....

This study explores the architecture and arrangement of prayer spaces in public buildings. It examines whether Polish airports have prayers spaces and whether a correlation exists between the name (e.g., "multi-faith space," "place of prayer," and "place of focus") and design. The study is supported by analyses of ecumenical spaces, which have recently been brought into service andwhere a visible symbiosis exists between their...

This article considers the problem of arranging places of prayer in the vicinity of universities and dormitories. A survey was conducted among students living in the dormitories of the Gdańsk University of Technology in order to determine if there was a real need to arrange such spaces. Subsequently, examples of temporary chapels designed in the last 20 years in Western European countries were presented. Analysis of the selected...
seen 2553 times