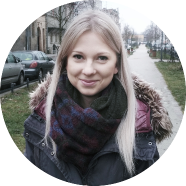 mgr inż. arch. Agnieszka Szuta
Employment
Research fields
Are avant-garde elements added to historical objects as a temporary fashion to fulfill the aspirations of designers or an attempt to draw attention to themselves? It may be the exact opposite, and this type of controversial project is the best lifebelt for such monuments. This article explores issues related to external avant-garde elements added to adapted churches and their influence on the efficiency of such adaptation projects....

This study explores the architecture and arrangement of prayer spaces in public buildings. It examines whether Polish airports have prayers spaces and whether a correlation exists between the name (e.g., "multi-faith space," "place of prayer," and "place of focus") and design. The study is supported by analyses of ecumenical spaces, which have recently been brought into service andwhere a visible symbiosis exists between their...

One of the basic theoretical postulates for the protection of monuments is to preserve them in the place of their creation. However, such action is not always possible to implement. The great historical processes of the 20th century led to significant national, political, religious and cultural changes in the border areas between Poland and Ukraine. As a result of those changes, a large number of wooden churches have lost their...
seen 2964 times