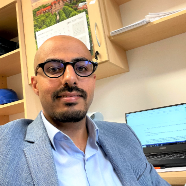 mgr inż. Andam Mohsin Mustafa
Nowadays, geospatial techniques are a popular approach for estimating urban flash floods by considering spatiotemporal changes in urban development. In this study, we investigated the impact of Land Use/Land Cover (LULC) changes on the hydrological response of the Erbil basin in the Kurdistan Region of Iraq (KRI). In the studied area, the LULC changes were calculated for 1984, 1994, 2004, 2014 and 2019 using the Digital Elevation...

This paper presents the impact of the choice of building representation techniques and hydrodynamic models on urban flood simulations using HEC-RAS 2-D for the Toce River physical model. To this end, eight numerical models based on previous laboratory experiments were prepared to simulate unsteady urban flooding on each side of building units. Two simplified building layouts (aligned and staggered) were examined, where models were...

Aim of the study The current paper aims to give a detailed evaluation and analysis of some extreme rainfall events that happened in the last decade in terms of spatial and temporal rainfall distribution, intensity rate, and exceedance probability. Moreover, it examines the effects of each analysed aspect on the resulting flash floods in the studied area. Material and methods In their glossary of meteorology, American Meteorology...
seen 140 times