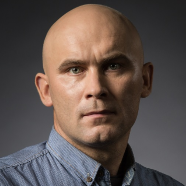 dr hab. inż. Andrzej Ambroziak
The paper describes a method of laboratory tests necessary for identifying the mechanical properties of polyester coated fabrics named Precontraint 1202S with PVDF surface treatment. Two sets of initial material parameters for dense net model and orthotropic model are specified. Material parameters for Precontraint 1202S coated fabric are specified on the basis of the biaxial tensile tests for different load ratios. In order to...

This article describes the laboratory tests necessary to identify the mechanical properties of the polyvinylidene fluoride (PVDF)-coated fabrics named Precontraint 1202S and Precontraint 1302S. First, a short survey of the literature concerning the description of coated woven fabrics is presented. Second, the material parameters for PVDF-coated fabrics are specified on the basis of biaxial tensile tests. A comparison of the 1:1...

The paper deals with issue of applying mosquito nets as implants in hernia repair, which have already been used in resource-poor developing countries. Uniaxial tensile tests have been conducted on polyester mosquito meshes in two orthogonal directions. Non-linear elastic constitutive laws parameters have been identified to be applied in dense net material models. Mechanical performance of tested mosquito nets has been compared...
Obtained scientific degrees/titles
Obtained science degree

dr hab. Construction

(Technology)

Obtained science degree

dr Construction

(Technology)
seen 1220 times