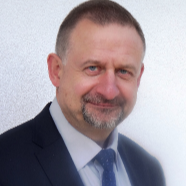 prof. dr hab. inż. Andrzej Czyżewski
Head of Department
Workplace

Gmach Elektroniki Telekomunikacji i Informatyki pokój 733

Phone

(58) 347 13 01
A method for automatic determination of position of chosen sound events such as speech signals and impulse sounds in 3-dimensional space is presented. The evens are localized in the presence of sound reflections employing acoustic vector sensors. Human voice and impulsive sounds are detected using adaptive detectors based on modified peak-valley difference (PVD) parameter and sound pressure level. Localization based on signals...

review of available audio-visual speech corpora and a description of a new multimodal corpus of English speech recordings is provided. The new corpus containing 31 hours of recordings was created specifically to assist audio-visual speech recognition systems (AVSR) development. The database related to the corpus includes high-resolution, high-framerate stereoscopic video streams from RGB cameras, depth imaging stream utilizing Time-of-Flight...

A method of recognizing events connected to danger based on their acoustic representation through Support Vector Machine classification is presented. The method proposed is particularly useful in an automatic surveillance system. The set of 28 parameters used in the classifier consists of dedicated parameters and MPEG-7 features. Methods for parameter calculation are presented, as well as a design of SVM model used for classification....
seen 2353 times