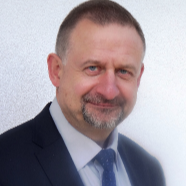 prof. dr hab. inż. Andrzej Czyżewski
Head of Department
Workplace

Gmach Elektroniki Telekomunikacji i Informatyki pokój 733

Phone

(58) 347 13 01
A method for automatic determination of position of chosen sound events such as speech signals and impulse sounds in 3-dimensional space is presented. The evens are localized in the presence of sound reflections employing acoustic vector sensors. Human voice and impulsive sounds are detected using adaptive detectors based on modified peak-valley difference (PVD) parameter and sound pressure level. Localization based on signals...

Scent or aroma sensing during aromatherapy can be carried out by applying only a single resistance gas sensor (TGS - Taguchi Gas Sensors). This paper considers the efficiency of detection of essential oils by DC resistance and its fluctuations observed in TGS sensors. A detailed study has been conducted for scents emitted by five popular essential oils using three sensor types (TGS 2600, TGS 2602, TGS 823). The research was focused...

Wykrywanie zapachów podczas aromaterapii może być przeprowadzone za pomocą pojedynczego sensora gazów. W pracy rozważono efektywność detekcji zapachów olejków eterycznych za pomocą rezystancji DC oraz zjawisk fluktuacyjnych w tych sensorach, typu TGS2600,TGS2602,TGS823. Badania koncentrowały się na praktycznym zastosowaniu w aromaterapii do określania intensywności emitowanego zapachu. Opisano szczegółowo system do emisji zapachów.
seen 1460 times