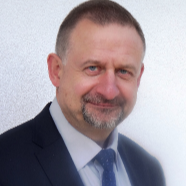 prof. dr hab. inż. Andrzej Czyżewski
Full Professor
Workplace

Gmach Elektroniki Telekomunikacji i Informatyki pokój 733

Phone

(58) 347 13 01
Head of Department
Workplace

Gmach Elektroniki Telekomunikacji i Informatyki pokój 733

Phone

(58) 347 13 01
A method for automatic determination of position of chosen sound events such as speech signals and impulse sounds in 3-dimensional space is presented. The evens are localized in the presence of sound reflections employing acoustic vector sensors. Human voice and impulsive sounds are detected using adaptive detectors based on modified peak-valley difference (PVD) parameter and sound pressure level. Localization based on signals...

A new algorithm for double-talk detection, intended for use in the acoustic echo canceller for voice communication applications, is proposed. The communication system developed by the authors required the use of a double-talk detection algorithm with low complexity and good accuracy. The authors propose an approach to doubletalk detection based on the signal envelopes. For each of three signals: the far-end speech, the microphone...

Results of evaluation of the background subtraction algorithms implemented on a supercomputer platform in a parallel manner are presented in the paper. The aim of the work is to chose an algorithm, a number of threads and a task scheduling method, that together provide satisfactory accuracy and efficiency of a real-time processing of high resolution camera images, maintaining the cost of resources usage at a reasonable level. Two...
seen 1250 times