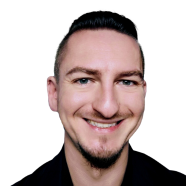 dr inż. Andrzej Okuniewski
Six new 1-benzoyl-3-phenylthiourea and 1-benzoyl-3-(2-methylphenyl)thiourea complexes of mercury( II) were obtained in the reactions of the ligands with HgX2 in methanol (X = Cl, Br, I). Their structures, determined by single-crystal X-ray diffraction analysis, exhibit different stoichiometries and molecular organization. Coordination centers adopt more or less distorted tetrahedral geometry (five structures) or distorted trigonal...

One mononuclear and two binuclear Hg(II) complexes have been synthesized and characterized by X-ray diffraction, ATR IR and Hirshfeld surface analysis. Single-crystal X-ray diffraction showed that binuclear compounds are centrosymmetric and isostructural. All complexes form bifurcated intermolecular N–H···O hydrogen bonds that contribute to a formation of the centrosymmetric dimers. In binuclear complexes, sulfur atoms of thiourea...

In the title compound, C32H30N4O2S2, the carbonyl and thiocarbonyl groups are found in a rare synclinal conformation, with an S-C···C-O pseudo-torsion angle of 62.6(2)°. The molecule has Ci = S2 point-group symmetry with a crystallographic center of inversion located in the middle of the ethylene bridge. One of the symmetry-independent phenyl...
Obtained scientific degrees/titles
Obtained science degree

dr inż. Chemistry

(Chemical sciences)
seen 592 times