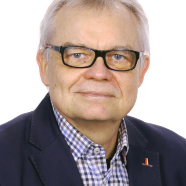 prof. dr hab. inż. Andrzej Stateczny
The article presented problems of fragmentation of hydrographic big data into smaller subsets during reduction process. Data reduction is a processing of reduce the value of the data set, in order to make them easier and more effective for the goals of the analysis. The main aim of authors is to create new reduction method. The article presented the first stage of this method – fragmentation of bathymetric data into subsets. It...

The article presents the watercraft recognition and identification system as an extension for the presently used visual water area monitoring systems, such as VTS (Vessel Traffic Service) or RIS (River Information Service). The watercraft identification systems (AIS - Automatic Identification Systems) which are presently used in both sea and inland navigation require purchase and installation of relatively expensive transceivers...

Interferometric sonar systems apply the phase content of the sonar signal to measure the angle of a wave front returned from the seafloor or from a target. It collect a big data – datasets that are so large or complex that traditional data processing application software is inadequate to deal with them. The recording a large number of data is associated with the difficulty of their efficient use. So data have to be reduced. The main...
seen 273 times