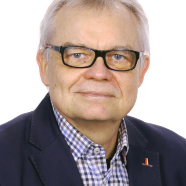 prof. dr hab. inż. Andrzej Stateczny
The paper presents design, structure and architecture of the Universal Autonomous Control and Management System (UACAMS) for multipurpose unmanned surface vessel. The system was designed, installed and implemented on the multipurpose platform - unmanned surface vessel named HydroDron. The platform is designed to execute hydrographic survey missions with multi-variant configuration of the survey system (payload? ) including multi-beam...

The article presents the watercraft recognition and identification system as an extension for the presently used visual water area monitoring systems, such as VTS (Vessel Traffic Service) or RIS (River Information Service). The watercraft identification systems (AIS - Automatic Identification Systems) which are presently used in both sea and inland navigation require purchase and installation of relatively expensive transceivers...

The article presented problems of fragmentation of hydrographic big data into smaller subsets during reduction process. Data reduction is a processing of reduce the value of the data set, in order to make them easier and more effective for the goals of the analysis. The main aim of authors is to create new reduction method. The article presented the first stage of this method – fragmentation of bathymetric data into subsets. It...
seen 431 times