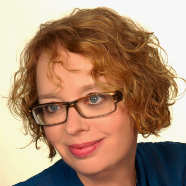 dr inż. Angelika Duszyńska
Profesor uczelni ze stop. nauk. dr
Workplace

Budynek WILiŚ pokój 414

Phone

(58) 347 20 43
The supporting structure inside a coastal dike is often made of dredged non-uniform sand with good compaction proper-ties. Due to the shortage of natural construction material for both coastal and river dikes and the surplus of different processed mate-rials, new experiments were made with sand-ash mixtures and fine-grained dredged materials to replace both dike core and dikecover materials resulting in economical, environmentally...

W artykule przedstawiono wybrane zagadnienia związane z wymiarowaniem platform roboczych, umożliwiających bezpieczne prowadzenie robót geotechnicznych w gruntach słabonośnych. Omówiono dostępne metody wymiarowania (CIRIA, BRE, TWf i T-Value) umożliwiające określenie wymaganej miąższości platformy roboczej. Zwrócono uwagę na korzyści wynikające z zastosowania geosyntetyków w konstrukcji platform.

W artykule podjęto, bardzo istotny z punktu widzenia bezpieczeństwa i trwałości konstrukcji, temat zachowania się w czasie przyczółków mostowych, które zaprojektowano z wykorzystaniem konstrukcji odciążających z gruntu zbrojonego geosyntetykami. Na dwóch przykładach przeanalizowano zmienność odkształceń w warstwach geosyntetycznych oraz temperatur wewnątrz bloku z gruntu zbrojonego, jak również przemieszczenia podatnego lica.
Obtained scientific degrees/titles
Obtained science degree

dr inż. Construction

(Technology)
seen 1320 times