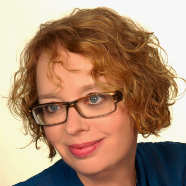 dr inż. Angelika Duszyńska
The supporting structure inside a coastal dike is often made of dredged non-uniform sand with good compaction proper-ties. Due to the shortage of natural construction material for both coastal and river dikes and the surplus of different processed mate-rials, new experiments were made with sand-ash mixtures and fine-grained dredged materials to replace both dike core and dikecover materials resulting in economical, environmentally...

Wymiarowanie geosyntetyków pełniących funkcję zbrojenia gruntu nasypowego polega na dobraniu wyrobów spełniających stosowne warunki stateczności zewnętrznej i wewnętrznej konstrukcji, które zagwarantują zachowanie integralności konstrukcji i bezpieczną współpracę zbrojenia oraz gruntu w projektowanym okresie użytkowalności. Prawidłowe zaprojektowanie budowli ziemnej zbrojonej geosyntetykami wymaga szczegółowych i rzetelnych danych...

W artykule podjęto, bardzo istotny z punktu widzenia bezpieczeństwa i trwałości konstrukcji, temat zachowania się w czasie przyczółków mostowych, które zaprojektowano z wykorzystaniem konstrukcji odciążających z gruntu zbrojonego geosyntetykami. Na dwóch przykładach przeanalizowano zmienność temperatur wewnątrz bloku z gruntu zbrojonego. Temperatura w otoczeniu geozbrojenia syntetycznego może mieć istotny wpływ na jego trwałość.
Obtained scientific degrees/titles
Obtained science degree

dr inż. Construction

(Technology)
seen 581 times