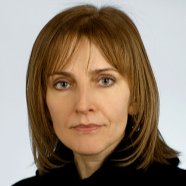 Media społecznościowe tworzą globalną platformę do dzielenia się interesującymi pomysłami lub nowościami, komentarzami i recenzjami. Stanowią bogate źródło danych do eksploracji opinii w celu pozyskania wcześniej nieznanej i użytecznej wiedzy biznesowej, która umożliwi nie tylko zwinne zarządzanie na rzecz skutecznej obsługi klienta, ale również powinna mieć odzwierciedlenie w finansowych wynikach przedsiębiorstwa. Za główny cel...

The variety of hardware devices and the diversity of their users imposes new requirements and expectations on designers and developers of mobile applications (apps). While the Internet has enabled new forms of communication platform, online stores provide the ability to review apps. These informal online app reviews have become a viral form of electronic wordof-mouth (eWOM), covering a plethora of issues. In our study, we set ourselves...

The primary purpose of the research is to examine and validate determinants of user intention to use AutoCAD software, utilising the constructs from prior studies in a more integrated model. The paper proposes a revised Technology Acceptance Model (TAM) for measuring the adoption of AutoCAD. In the study, a latent construct PPA (perceived physical accessibility) was added to the proposed research model as a new determinant of AutoCAD...
Bio
Anna Baj-Rogowska is employed as an assistant professor at the Department of Informatics in Management at the Faculty of Management and Economics, Gdańsk University of Technology. Her higher education is connected with the University of Gdańsk, where she graduated from a master's degree in business informatics, doctoral studies and then obtained a PhD degree in economics in management science (Department of Business Informatics at the Faculty of Management, University of Gdańsk). For a doctoral dissertation, she was awarded a scholarship by The Marshal of Pomorskie Voivodeship as part of the "Innodoktorant" project (3rd edition). She has broad scientific interests, whose common denominator is the use of IT in business.
Research interests
sentiment analysis of textual data
text mining
digital transformation
Courses taught
IT in management
Computer-aided design
Information Systems Management
Consultation hours
Saturday 9:30 - 10:15 during part-time study sessions
seen 683 times