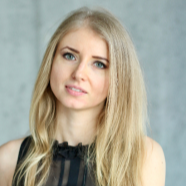 dr inż. Anna Banaś
The paper presents the experimental and numerical results of the dynamic system identification and verification of the behavior of two footbridges in Poland. The experimental part of the study involved vibration testing under different scenarios of human-induced load, impulse load, and excitations induced by vibration exciter. Based on the results obtained, the identification of dynamic parameters of the footbridges was performed...

In summer 2016, a new footbridge in the town of Mikołajki (Poland) was built, over a stream connecting two adjacent lakes – Talty and Mikołajki. Its modern construction, based on the shape of a DN ice-boat, makes it inique in Poland, and probably in the world as well. This novel and dynamic shape became a significant landmark associated not only with Mikołajki, but also with the whole region of Mazury, as well as with sailing...

The research was carried out due to the problem of vibration on the lively pedestrian drawbridge across the Motlawa River in the city of Gdansk. In the design stage, the main span of the footbridge showed unfavorable dynamic properties, which may create a comfort problem for pedestrians. The first vertical bending eigenfrequency was recognized as 1.64 Hz. The original design of the footbridge was equipped with a driving cylinder...
seen 2809 times