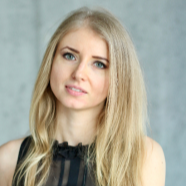 dr inż. Anna Banaś
The paper presents the experimental and numerical results of the dynamic system identification and verification of the behavior of two footbridges in Poland. The experimental part of the study involved vibration testing under different scenarios of human-induced load, impulse load, and excitations induced by vibration exciter. Based on the results obtained, the identification of dynamic parameters of the footbridges was performed...

In summer 2016, a new footbridge in the town of Mikołajki (Poland) was built, over a stream connecting two adjacent lakes – Talty and Mikołajki. Its modern construction, based on the shape of a DN ice-boat, makes it inique in Poland, and probably in the world as well. This novel and dynamic shape became a significant landmark associated not only with Mikołajki, but also with the whole region of Mazury, as well as with sailing...

Mit Blick auf die komplizierte Geschichte der 160 Jahre alten schmiedeeisernen Gitterbrücke in Tczew (deutsch: Dirschau) über die Weichsel und in Bezug auf die Ideen ihrer Ertüchtigung wird im folgenden Beitrag die Untersuchung zur Probebelastung der originalen Felder des Überbaus beschrieben. Der historische Überbau der Weichselbrücke Dirschau wird dabei mit einer neuen Fahrbahn belastet. Es konnte die erforderliche Tragfähigkeit...
seen 1603 times