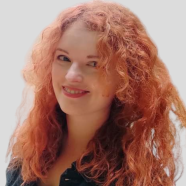 dr inż. Anna Danuta Dettlaff
Novel highly-oriented (111)-textured boron-doped diamond electrodes (BDDD) featuring high electrochemical activity and electrode stability toward electrochemical analytics were fabricated by deuterium-rich microwave plasma CVD. The high flux deuterium plasma-induced preferential formation of (111)-faceted diamond as revealed by XRD. The highly-oriented diamond surface exhibited improved boron dopant incorporation and activation,...

The study is devoted to the electrochemical detection of trace explosives on boron-doped diamond/graphene nanowall electrodes (B:DGNW). The electrodes were fabricated in a one-step growth process using chemical vapour deposition without any additional modifications. The electrochemical investigations were focused on the determination of the important nitroaromatic explosive compounds, 2,4,6-trinitrotoluene (TNT) and 2,4,6-trinitroanisole...

In this work we present a simple and efficient method of nitrogen plasma modification of carbon nanotubes (CNTs). The process allows for treatment of the nanotubes in the form of powder with quite a high yield (65 mg of CNTs per hour). The modified carbon nanotubes contain approx. 3.8% of nitrogen, mostly in the pyridinic form. Plasma treated CNTs exhibit better dispersibility in water and higher electric capacitance than pristine...
Obtained scientific degrees/titles
Obtained science degree

dr inż. Chemical sciences

(Natural sciences)
seen 2447 times