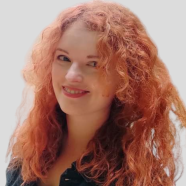 dr inż. Anna Danuta Dettlaff
Due to a continuous demand of land for infrastructural and residential development there is a public concern about the condition of surface soil near municipal solid waste landfills. A total of 12 surface (0–20 cm) soil samples from a territory near a landfill were collected and the concentration of 16 PAHs and 7 PCB congeners were investigated in these samples. Limits of detection were in the range of 0.038–1.2 μg/kg for PAHs...

In this work we present a simple and efficient method of nitrogen plasma modification of carbon nanotubes (CNTs). The process allows for treatment of the nanotubes in the form of powder with quite a high yield (65 mg of CNTs per hour). The modified carbon nanotubes contain approx. 3.8% of nitrogen, mostly in the pyridinic form. Plasma treated CNTs exhibit better dispersibility in water and higher electric capacitance than pristine...

This work is focused on new composite materials consisting of poly(3,4-ethylenedioxythiophene) (pEDOT) and functionalized multi-walled carbon nanotubes synthesized electrochemically. Three types of composites were synthesized: the first one containing carbon nanotubes with carboxyl groups (covalent functionalization), the second one containing oxidized carbon nanotubes ox-MWCNTs (with different oxygen-rich polar groups) (covalent...
Obtained scientific degrees/titles
Obtained science degree

dr inż. Chemical sciences

(Natural sciences)
seen 559 times