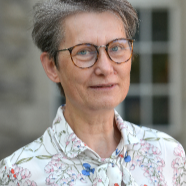 dr hab. inż. arch. Anna Górka
The article describes the premises and conditions for the implementation of a pro-landscape spatial policy in rural areas in Poland. It presents the erosion of spatial order in a large part of the country's territory. Firstly, the state of protection of the rural landscape and the legal aspects of shaping the space of rural areas are described. Secondly, the location is depicted, and the main physiognomic and environmental threats...

The standard of country living was a matter of Polish elites' concern from the eighteenth century. In different historical conditions different concepts of the rural renewal were formed. Today in rural areas of Poland some spatial processes that threaten the quality of life occur. The disadvantageous changes are the result of national or local governments spatial policy and they are an inhabitants' response to it. The political...

This article describes the methodology and results of research on landscape visual capacity. The aim of the project was to develop a tool that would support planning and design decisions at the level of communal management in rural areas in Poland through systematic application of visual criteria. Their importance in the protection, management and shaping of space is underlined by the document produced at the European Landscape...
Obtained scientific degrees/titles
Obtained science title

prof. nadzw. PG Architecture and urban sciences

(Technology)
seen 1636 times