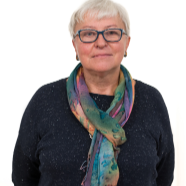 Projekt Leonardo da Vinci "International comparative studies and course development on SMEs" został zainspirowany poprzednim projektem LdV "A European Diploma in SME Management". Bazując na poprzednich doświadczeniach projektowych zaproponowano opracowanie struktur dla opisania narodowych systemów małych i średnich przedsiębiorstw (ang. SME Small Media Enterprises) przy wykorzystaniu dostępnych krajowych danych. Udowodniono, że...

W artykule przedstawiono projekty realizowane przez Politechnikę Gdańską w latach 2000-2006, które wspierały (wspierają) wdrażanie technologii internetowych w kształceniu osób dorosłych ze szczególnym uwzględnieniem kształcenia ustawicznego nauczycieli. Pokazano przykłady wdrożeń elementów e-edukacji i kształcenia komplementarnego, wśród których należy wymienić: studia podyplomowe dla nauczycieli (2000-2003), projekt "Meeting of...

Artykuł opisuje doświadczenia związane z realizacją projektu Leonardo da Vinci EMDEL European Model for Distance Education (2001-2005), w szczególności z działaniami dotyczącymi etapu partnerskiej wymiany kursów (sub-project "Exchange of products") oraz rozpowszechniania wyników projektu ("Dissemination").
seen 411 times