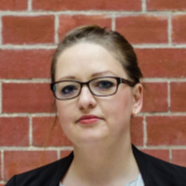 dr inż. Anna Jakubczyk-Gałczyńska
Adiunkt
Workplace

Budynek " Żelbet" pokój 216 A

Phone

(58) 347 23 85
Structural pounding during earthquakes may cause substantial damage to colliding structures. The phenomenon is numerically studied using different models of collisions. The aim of the present paper is to propose an effective formula for the impact damping ratio, as a parameter of the impact force model used to study different problems of structural pounding under seismic excitations. Its accuracy has been verified by four various...

Traffic-induced vibrations have recently been of major concern to engineers as one of the aspects of so called physical environmental pollution. The interest is related to the observations of serious negative effects of such kind of vibrations on buildings and their inhabitants. Traffic-induced vibrations may cause plaster cracks, structural damage and even failure and collapse of the structure. They may also be the reason of serious...

Traffic–induced vibrations may constitute a considerable load to buildings. In this paper, vibrations transmitted through the ground caused by wheeled vehicles are considered. This phenomenon may cause cracking of plaster, cracks in load-bearing elements or even, in extreme cases, collapse of the whole structure. Measurements of vibrations of real structures are costly and laborious. Therefore, the aim of the present paper is to...
Obtained scientific degrees/titles
Obtained science degree

dr inż. Construction

(Technology)
seen 620 times