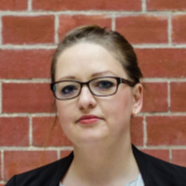 dr inż. Anna Jakubczyk-Gałczyńska
Structural pounding during earthquakes may cause substantial damage to colliding structures. The phenomenon is numerically studied using different models of collisions. The aim of the present paper is to propose an effective formula for the impact damping ratio, as a parameter of the impact force model used to study different problems of structural pounding under seismic excitations. Its accuracy has been verified by four various...

In this paper, the feed-forward backpropagation neural network (FFBPNN) is used to propose a new formulation for predicting the compressive strength of fiber-reinforced polymer (FRP)-confined concrete cylinders. A set of experimental data has been considered in the analysis. The data include information about the dimensions of the concrete cylinders (diameter, length) and the total thickness of FRP layers, unconfined ultimate concrete...

In this paper, parameters of the tuned mass dampers are optimized to improve the performance level of steel structures during earthquakes. In this regard, a six-story steel frame is modeled using a concentrated plasticity method. Then, the optimum parameters of the Tuned Mass Damper (TMD) are determined by minimizing the maximum drift ratio of the stories. The performance level of the structure is also forced to be located in a...
Obtained scientific degrees/titles
Obtained science degree

dr inż. Construction

(Technology)
seen 759 times