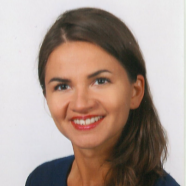 The paper presents the results of experimental research of the spatial reinforced concrete deep beam systems orthogonally reinforced and with additional inclined bars. Joint of the deep beams in this research was composed of the longitudinal deep beam with a cantilever suspended at the transversal deep beam. The cantilever deep beam was loaded throughout the depth and the transversal deep beam was loaded at the mid-span by longitudinal...

The purpose of this study is to compare the strain measurement techniques of concrete in R-C element subjected to the monotonic load up to the failure. In the analysis manual extensometer methods of measurements and the optical system ARAMIS for non-contact three-dimensional measurements of deformation was used. The test sample was a cantilever deep beam loaded throughout the depth which was a part of the reinforced concrete deep...

W niniejszym artykule przedstawiono analizę porównawczą wyników badań eksperymentalnych i rozważań teoretycznych wytrzymałości na przecinanie na próbkach typu push-off przeprowadzonych po 28 i 90 dniach dojrzewania betonu. W artykule wykazano, że przy porównywalnej wytrzymałości na ściskanie uzyskana wytrzymałość na przecinanie fcTm betonu lekkiego na kruszywie Pollytag jest zbliżona do wytrzymałości otrzymanej dla betonu zwykłego.
seen 333 times