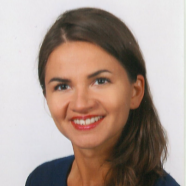 The paper presents the results of experimental research of the spatial reinforced concrete deep beam systems orthogonally reinforced and with additional inclined bars. Joint of the deep beams in this research was composed of the longitudinal deep beam with a cantilever suspended at the transversal deep beam. The cantilever deep beam was loaded throughout the depth and the transversal deep beam was loaded at the mid-span by longitudinal...

Deep beams used as the main reinforced concrete structural elements which taking over the load and stiffening construction are often found in high-rise buildings. The architecture of these buildings is sometimes sophisticated and varied, arouse the admiration of the majority of recipients, and thus causing an engineering challenge to correctly design the structural system and force transfer. In such structures is important to shape...

The purpose of this study is to compare the strain measurement techniques of concrete in R-C element subjected to the monotonic load up to the failure. In the analysis manual extensometer methods of measurements and the optical system ARAMIS for non-contact three-dimensional measurements of deformation was used. The test sample was a cantilever deep beam loaded throughout the depth which was a part of the reinforced concrete deep...
seen 370 times