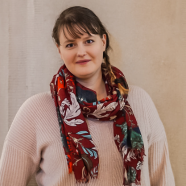 dr inż. Anna Kuczyńska-Łażewska
Metallization is one of the key process steps to fabricate solar cells with high performance in a cost-effective way. Majority of photovoltaic solar cell manufacturing uses thick film screen print metallization with Ag containing paste to produce solar cells. The average lifetime of PV modules can be expected to be more than 25 years. The disposal of PV systems will become a problem in view of the continually increasing production...

To offset the negative impact of photovoltaic modules on the environment, it is necessary to introduce a longterm strategy that includes a complete lifecycle assessment of all system components from the production phase through installation and operation to disposal. Recycling of waste products and worn-out systems is an important element of this strategy. As the conclusions from the previous studies have shown, thermal treatment...

Photovoltaics is a commercially available and reliable technology with significant potential for long-term growth in nearly all global regions. Several research institutes and companies are working on recycling concepts for thin film modules and modules with crystalline cells. The establishment of recycling and reuse technologies appropriate and applicable to all photovoltaics (PV) modules is a key issue to be addressed as part...
Obtained scientific degrees/titles
Obtained science degree

dr Chemical sciences

(Natural sciences)
seen 339 times