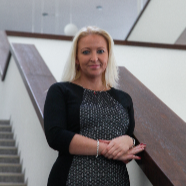 Pełnomocnik Rektora PG ds. otwartej nauki
Knowledge and Technology Transfer between a university and economic operators affects innovation and growth of competitiveness, as well as the development of a knowledge-based society. In the structures of Wroclaw University of Technology, regarded as one of the best and the most innovative technical universities in Poland, a number of units responsible for a wide understanding cooperation with the economy have been established....

Wroclaw University of Technology is situated in Lower Silesia – the dynamically developing region of Poland. Focusing on adopting its own offer to the market needs had been selected as a strategy. Due to that, a synergy effect has been achieved with the development of segments strategic for the region. The University is strongly oriented to cooperation with the economy and industry. One of the key initiatives was establishment...

The European Commission states that Open Access to scientific resources funded by the European Union shall facilitate the use of research results financed from the public funds. Moreover, it will cause an increase in the innovative capacity of Europe. The Open Access landscape is determined by several factors such as mandates. The open mandate may be voluntary or mandatory and implemented at the institutional, national or international...
Obtained scientific degrees/titles
Obtained science degree

dr n. hum. Library and information science

(Humanities)

Uniwersytet Wrocławski Wydział Filologiczny
seen 2805 times