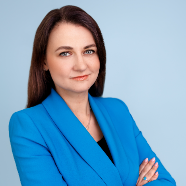 mgr Anna Wendt
Competitions based on models of organizational excellence have significant potential. Organizations participating in these initiatives have the chance not only to get marketing benefits, but also gain comprehensive knowledge about their management systems. Moreover, thanks to the structure of models of excellence an organization can plan in detail the improvement activities in its main processes. The aim of the authors is to analyze...

This book covers a wide range of management issues, concerning planning, control and continuous improvement. It especially focuses on the management of the enterprise and production processes in the era of globalization, discussing the process of transferring production to developing countries, covering issues in technological culture, and reporting on quality control issues and on problems related to continuous process improvement....

This paper explores the methodology to assess the maturity of small enterprise of building masonry sector to implement integrated approach of Lean Six Sigma. For this purpose survey data from senior managers were used. Quantitative method of the case organization's needs and capabilities in the scope of Lean Six Sigma project implementation was applied. The value of maturity indicator for Lean Six Sigma projects dedicated to the...
seen 308 times