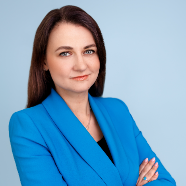 The aim of this article was to present characteristic phenomena accompanying competitions for quality awards based on the use of the organizational excellence models implemented at the regional level. Typical problems were identified, the understanding of which allows for a better use of the idea of excellence to raise the overall level of maturity of organizations aspiring to quality awards at every level. The results of self-assessment...

W dniu 8.10.2021 na Wydziale Zarządzania i Ekonomii Politechniki Gdańskiej odbyła się konferencja pt. "Biznes i uczelnia w dążeniu do jakości". Organizatorami wydarzenia była Katedra Inżynierii Zarządzania i Jakości Wydziału Zarządzania i Ekonomii Politechniki Gdańskiej (PG), firma Flex oraz Fundacja Edukacyjne Centrum Doskonalenia (ECD). Celem spotkania była wymiana poglądów i doświadczeń oraz określenie kierunków współpracy...

Model doskonałości można zdefiniować jako zbiór zasad kompleksowej oceny organizacji, który często wykorzystywany jest jako podstawa konkursów jakości. Europejski Model Doskonałości EFQM pozwala na doskonalenie organizacji m.in. poprzez kompleksowe podejście, identyfikację mocnych i słabych stron organizacji czy zwiększenie zaangażowania pracowników w doskonalenie. Celem niniejszego referatu jest analiza działań doskonalących...
seen 1073 times