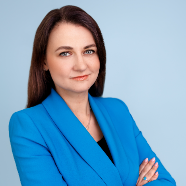 mgr Anna Wendt
This paper explores the methodology to assess the maturity of small enterprise of building masonry sector to implement integrated approach of Lean Six Sigma. For this purpose survey data from senior managers were used. Quantitative method of the case organization's needs and capabilities in the scope of Lean Six Sigma project implementation was applied. The value of maturity indicator for Lean Six Sigma projects dedicated to the...

This book covers a wide range of management issues, concerning planning, control and continuous improvement. It especially focuses on the management of the enterprise and production processes in the era of globalization, discussing the process of transferring production to developing countries, covering issues in technological culture, and reporting on quality control issues and on problems related to continuous process improvement....

The aim of this article was to present characteristic phenomena accompanying competitions for quality awards based on the use of the organizational excellence models implemented at the regional level. Typical problems were identified, the understanding of which allows for a better use of the idea of excellence to raise the overall level of maturity of organizations aspiring to quality awards at every level. The results of self-assessment...
seen 193 times