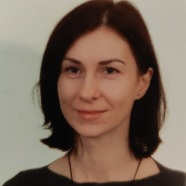 dr hab. Anna Witkowska
Statek, jako obiekt sterowania charakteryzuje się nieliniową manewrową funkcją opisującą. Metoda backstepping jest jedną z metod, które mogą być wykorzystane w procesie projektowania nieliniowych układu sterowania kursem statków. Metoda została zastosowana w celu zaprojektowania dwóch konfiguracji nieliniowych regulatorów kursu.Regulatory zostały przebadane w układach regulacji kursu statku. Jedna z konfiguracji w fazie projektowania...

It is generally assumed in dynamic positioning of over-actuated marine vessels that the control effectiveness matrix (input matrix) is known and constant, or, in case of fault information, it is estimated by the fault detection and diagnosis system. The purpose of the study is to develop the adaptive dynamic positioning control system for an over-actuated marine vessel in the presence of uncertainties and with emphasis on limited...

This paper addresses the problem of marine autonomous surface ship (MASS) control. The contribution of the paper is the development of a control system configuration, done assuming fully autonomous MASS operation under distinct operational conditions. The overview of hardware and software selection is included.
Obtained scientific degrees/titles
Obtained science degree

dr hab. Automation, electronic and electrical engineering

(Engineering and Technology)

Obtained science degree

dr Automatic control and robotics

(Technology)

Politechnika Warszawska, Wydział Elektroniki i Technik Informacyjnych
seen 1039 times