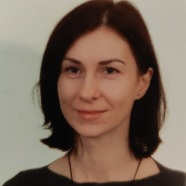 dr Anna Witkowska
Statek, jako obiekt sterowania charakteryzuje się nieliniową manewrową funkcją opisującą. Metoda backstepping jest jedną z metod, które mogą być wykorzystane w procesie projektowania nieliniowych układu sterowania kursem statków. Metoda została zastosowana w celu zaprojektowania dwóch konfiguracji nieliniowych regulatorów kursu.Regulatory zostały przebadane w układach regulacji kursu statku. Jedna z konfiguracji w fazie projektowania...

It is generally assumed in dynamic positioning of over-actuated marine vessels that the control effectiveness matrix (input matrix) is known and constant, or, in case of fault information, it is estimated by the fault detection and diagnosis system. The purpose of the study is to develop the adaptive dynamic positioning control system for an over-actuated marine vessel in the presence of uncertainties and with emphasis on limited...

This paper presents the concept of the niching mechanism in the evolutionary method of path planning. The problem is considered based on the example of a ship path planning. In this method the diversity of individuals is tested in respect to their physical distance, not the fitness function value. The researches show that such an approach increases effectiveness of solution space exploration, what results in a final solution with...
Obtained scientific degrees/titles
Obtained science degree

dr Automatic control and robotics

(Technology)

Politechnika Warszawska, Wydział Elektroniki i Technik Informacyjnych
seen 496 times