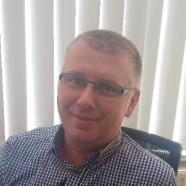 dr hab. inż. Arkadiusz Żak
Associate professor
Workplace

Gmach Elektrotechniki i Automatyki ul. Własna pokój 104

Phone

(58) 347 20 56
W pracy przedstawiono wyniki obliczeń propagacji fali sprężystej w płycie kompozytowej modelowanej z wykorzystaniem czasowego sformułowania metody elementów spektralnych

Current technologies have become a source of omnipresent electromagnetic pollution from generated electromagnetic fields and resulting electromagnetic radiation. In many cases this pollution is much stronger than any natural sources of electromagnetic fields or radiation. Wireless and radio communication, electric power transmission or devices in daily use such as smartphones, tablets and portable computers every day expose people...

One of the side effects of each electrical device work is the electromagnetic field generated near its workplace. All organisms, including humans, are exposed daily to the influence of different types of this field, characterized by various physical parameters. Therefore, it is important to accurately determine the effects of an electromagnetic field on the physiological and pathological processes occurring in cells, tissues and...
seen 2749 times