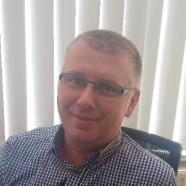 dr hab. inż. Arkadiusz Żak
W pracy przedstawiono i porównano teorie belek zginanych począwszych od teorii elementarnych, aż do teorii wyższych rzędów. Przedstawiono krzywe dyspersi dla poszczególnych teorii i na ich podstawione oszacowano zakres stosowalności danej teorii.

This paper deals with certain aspects related to the dynamic behaviour of isotropic shell-like structures analysed by the use of a higher order transversely deformable shell-type spectral finite element newly formulated and the approach known as the Time-domain Spectral Finite Element Method (TD-SFEM). Although recently this spectral approach is reported in the literature as a very powerful numerical tool used to solve various...

In this work results of numerical simulations and experimental measurements related to the high frequency dynamics of an aluminium Timoshenko periodic beam are presented. It was assumed by the authors that the source of beam structural periodicity comes from periodical alterations to its geometry due to the presence of appropriately arranged drill-holes. As a consequence of these alterations dynamic characteristics of the beam...
seen 371 times