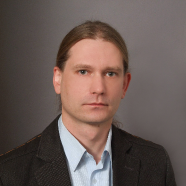 dr inż. Bartosz Dawidowicz
The paper describes a fuel cell based system and its performance. The system is based on two fuel cell units, DC/DC converter, DC/AC inverter, microprocessor control unit, load unit, bottled hydrogen supply system and a set of measurement instruments. In the study presented in the paper a dynamic response of the proton exchange membrane (PEM) fuel cell system to unit step change load as well as to periodical load changing cycles...

W artykule przedstawiono wodór jako nowoczesny nośnik energii oraz jego zastosowanie techniczne w ujęciu konwersji energii. Przybliżono jego odkrycie, właściwości oraz jego wykorzystanie od odkrycia do współczesności. Dokonano opisu budowy i zasady działania ogniw paliwowych. Omówiono ich podział przedstawiając zalety i wady każdego rozwiązania oraz ich zastosowanie techniczne w zależności od typu ogniwa.

W artykule scharakteryzowano aktualne i przyszłościowe metody wytwarzania wodoru. Przedstawiono problem związany z przechowywaniem wodoru oraz ukazano aktualne i przyszłościowe rozwiązania dotyczące magazynowania wodoru.
Obtained scientific degrees/titles
Obtained science degree

dr inż. Mechanical engineering

(Technology)
seen 1150 times