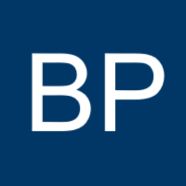 dr inż. Bartosz Puchalski
The paper focuses on the presentation and comparison of basic nodal and expanded multi-nodal models of the Pressurized Water Reactor (PWR) core, which includes neutron kinetics, heat transfer between fuel and coolant, and internal and external reactivity feedback processes. In the expanded multi-nodal model, the authors introduce a novel approach to the implementation of thermal power distribution phenomena into the multi-node...

In the paper, analysis of multi-region fuzzy logic controller with local PID controllers for steam generator of pressurized water reactor (PWR) working in wide range of thermal power changes is presented. The U-tube steam generator has a nonlinear dynamics depending on thermal power transferred from coolant of the primary loop of the PWR plant. Control of water level in the steam generator conducted by a traditional PID controller...

In the paper the multi-nodal Pressurized Water Reactor (PWR) model called Mann's model is presented. This models is used for modelling purposes of the heat transfer from fuel to coolant in reactor core. The authors expand widely used in literature approach by defining additional coefficients for the heat transfer model. These parameters approximate the power generation distribution in the PWR reactor core according to the to the...
Obtained scientific degrees/titles
Obtained science degree

dr Automatic control and robotics

(Technology)
seen 1019 times