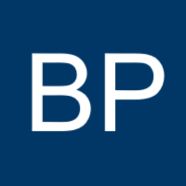 dr inż. Bartosz Puchalski
The paper focuses on the presentation and comparison of basic nodal and expanded multi-nodal models of the Pressurized Water Reactor (PWR) core, which includes neutron kinetics, heat transfer between fuel and coolant, and internal and external reactivity feedback processes. In the expanded multi-nodal model, the authors introduce a novel approach to the implementation of thermal power distribution phenomena into the multi-node...

The paper presents the methodology for the synthesis of a Fuzzy Multi-Regional Fractional Order PID controller (FMR-FOPID) used to control the average thermal power of a PWR nuclear reactor in the load following mode. The controller utilizes a set of FOPID controllers and the fuzzy logic Takagi-Sugeno reasoning system. The proposed methodology is based on two optimization parts. The first part is devoted to finding the optimal...

In the paper, analysis of multi-region fuzzy logic controller with local PID controllers for steam generator of pressurized water reactor (PWR) working in wide range of thermal power changes is presented. The U-tube steam generator has a nonlinear dynamics depending on thermal power transferred from coolant of the primary loop of the PWR plant. Control of water level in the steam generator conducted by a traditional PID controller...
Obtained scientific degrees/titles
Obtained science degree

dr Automatic control and robotics

(Technology)
seen 1532 times