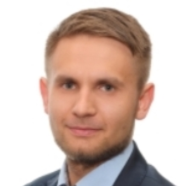 mgr inż. Bartosz Szulczyński
Employment
Research fields
The paper presents principle of operation and design of the most popular chemical sensors for measurement of volatile organic compounds (VOCs) in outdoor and indoor air. It describes the sensors for evaluation of explosion risk including pellistors and IR-absorption sensors as well as the sensors for detection of toxic compounds such as electrochemical (amperometric), photoionization and semiconductor with solid electrolyte ones....

This review paper presents different ways to apply a measurement instrument of e-nose type to evaluate ambient air with respect to detection of the odorants characterized by unpleasant odour in a vicinity of municipal processing plants. An emphasis was put on the following applications of the electronic nose instruments: monitoring networks, remote controlled robots and drones as well as portable devices. Moreover, this paper presents...

This paper presents application of an electronic nose prototype comprised of eight sensors, five TGS-type sensors, two electrochemical sensors and one PID-type sensor, to identify odour interaction phenomenon in two-, three-, four- and five-component odorous mixtures. Typical chemical compounds, such as toluene, acetone, triethylamine, α-pinene and n-butanol, present near municipal landfills and sewage treatment plants were subjected...
seen 748 times