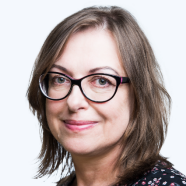 dr hab. Beata Basińska
Objective: The aim of the article is to conceptualise a model of work motivation in the management of universities striving for scientific excellence. Research Design & Methods: The most relevant for our aim is the self-determina tion theory that is applied to the work and organisational domain. We used a nar rative literature review. Findings: The proposed model is derived from the self-determination theory. It includes three...

Wstęp: Związek pozytywności, czyli proporcji między pozytywnymi a negatywnymi emocjami, z wypaleniem zawodowym może przybierać kształt krzywoliniowy. Ponadto z perspektywy teoretycznej jest to relacja przyczynowo - skutkowa, w której pozytywność jest proksymalnym, a wypalenie – dystalnym wymiarem dobrostanu zawodowego. Dotychczasowe badania były jednak prowadzone najczęściej w planie poprzecznym i testowały relacje prostoliniowe....

Working in multicultural work environments of multinational corporations (MNCs) creates challenges whose expected impact on happiness is equivocal. In the following paper, we examine the relationship between psychological capital and happiness at work in the specific MNCs' context. We assume that thriving (eudemonic well-being) at work fosters individuals' development and enhances their happiness composed of both the affective...
Obtained scientific degrees/titles
Obtained science degree

dr hab. Psychology

(Social studies)

SWPS Uniwersytet Humanistycznospołeczny, Wydział Psychologii w Warszawie

Obtained science degree

dr n. hum. Psychology

(Social studies)

Uniwersytet Gdański
seen 769 times