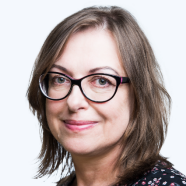 dr hab. Beata Basińska
Professor
Workplace

Gmach B pokój 705

Phone

(58) 347 19 92
Objectives: The aim of this study was to verify psychometric properties of the Polish version of the Job-related Affective Well-being Scale (JAWS). Specifically, theoretical 4-factor structure (based on the dimensions of pleasure and arousal) and reliability of the original – 20-item JAWS (van Katwyk et al., 2000) and the shortened – 12-item (Schaufeli and Van Rhenen, 2006) versions were tested. Material and Methods: Two independent...

Purpose – Since prior research into the effects of multiculturalism on job satisfaction in multinational corporations (MNCs) is rather scant and inconclusive, the authors attempt to review the literature and explain why these results are inconsistent as well as propose a new model aimed at responding to these irregularities. Design/methodology/approach – In the narrative review of the prior research and the proposed model the...

Background: Poland has lower ratios of employed registered nurses per 1,000 inhabitants than the EU average. Polish nurses work under miserable conditions without assisting personnel, and they reconcile their professional demands with responsibilities for their families; 96% of them are women. Rationale/Aims: This study uses Hobfoll's conservation of resources (CORs) theory to explain the role of various resources in the improvement...
Obtained scientific degrees/titles
Obtained science degree

dr hab. Psychology

(Social studies)

SWPS Uniwersytet Humanistycznospołeczny, Wydział Psychologii w Warszawie

Obtained science degree

dr n. hum. Psychology

(Social studies)

Uniwersytet Gdański
seen 475 times