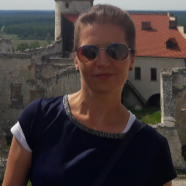 Profesor uczelni ze stop. nauk. dr
Workplace

Budynek Wydz. Bud. Lad.
room 3.3

open in new tab

Phone

+48 58 347 20 83

E-mail
Global economic growth causes an increase in natural resources exploitation, particularly in construction branch. The growing use of electricity contributes to climate change. Therefore, it is necessary to search the solutions, which will allow for reducing natural resources exploitation. One of the many opportunities to do that is the application of the recycled materials. The authors of the given article have analyzed three variants...

The article analyses environmental and ecological criteria of selecting the most beneficial offer in the aspect of LCC. Construction works contracts and the potential method of defining the above criteria, among others, is pondered on (for example by the recommendation of a material, which is supposed to be used, a ban on substances that are harmful for human health as well for the environment). In the relation to the above, it...

The process of decision-making in public procurement of construction projects during the preparation and implementation phases ought to be supported by risk identification, assessment, and management. In risk assessment one has to take into account factors that lead to risk events (background info), as well as the information about the risk symptoms (monitoring info). Typically once the risks have been assessed a decision-maker...
Obtained scientific degrees/titles
Obtained science degree

dr inż. Construction

(Technology)
seen 1839 times