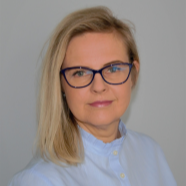 Ekspert Biznesowy HPC
Workplace

Budynek Wydziału Zarządzania i Ekonomii pokój 502

Phone

(58) 348 60 05
Assistant Professor
Workplace

Budynek Wydziału Zarządzania i Ekonomii pokój 502

Phone

(58) 348 60 05
Chief Specialist
Workplace

Budynek Wydziału Zarządzania i Ekonomii pokój 502

Phone

(58) 348 60 05
Zaprezentowano obliczeniowy model negocjacji uwzględniający warunki początkowe, przebieg negocjacji i wyniki negocjacji. Przedstawiono komputerowy system wspomagający rejestrację przebiegu negocjacji i ich wyników oraz analizę negocjacji zgodną z proponowanym modelem.

Purpose – The paper aims to explore the relationship between the congruence of mental models held by the members of entrepreneurial teams operating in an emerging economy (Poland) and entrepreneurial outcomes (performance and satisfaction). Design/methodology/approach – The data obtained from 18 nascent and 20 established entrepreneurial teams was analysed to answer hypotheses. The research was quantitative and was conducted using...

A conscious shaping of entrepreneurial competence is a relevant element of entrepreneurial education. In order to recognize which of the competencies regarded as entrepreneurial are characteristic of members of entrepreneurial teams, which is crucial for the work of those teams, it is necessary to identify the structure of those competencies. This quantitative study was conducted with the use of a survey method and involved 111...
Obtained scientific degrees/titles
Obtained science degree

dr Management

(Humanities)

Wydział Zarządzania i Komunikacji Społecznej, Uniwersytet Jagielloński
seen 2415 times