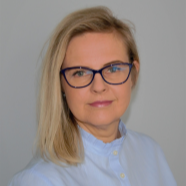 Ekspert Biznesowy HPC
Workplace

Budynek Wydziału Zarządzania i Ekonomii pokój 502

Phone

(58) 348 60 05
Adiunkt
Workplace

Budynek Wydziału Zarządzania i Ekonomii pokój 502

Phone

(58) 348 60 05
Zaprezentowano obliczeniowy model negocjacji uwzględniający warunki początkowe, przebieg negocjacji i wyniki negocjacji. Przedstawiono komputerowy system wspomagający rejestrację przebiegu negocjacji i ich wyników oraz analizę negocjacji zgodną z proponowanym modelem.

Jedna zzasad efektuacyjnego podejscia do przedsiebiorczosci jest zasada szalonego patchworku (crazy quilt), która dotyczy budowania relacji z otoczeniem biznesowym. Zgodnie z nia przedsiebiorca powinien korzystac zkontaktów zosobami zotoczenia, zbudowanych jeszcze przed załozeniem firmy, atakze aktywnie kształtowac nowe relacje wsrodowisku, wktórym firma działa. Silny networking iznajomosc wielu osób pozwalaja na czerpanie inspiracji...

In the situation of a permanent change and increased competition, business ventures are more and more often undertaken not by individuals but by entrepreneurial teams. The main aim of this paper is to examine the team principles implemented by eective entrepreneurial teams and how they dier in nascent and established teams. We also focused on the relationship between the implementation of these rules by entrepreneurial team members...
Obtained scientific degrees/titles
Obtained science degree

dr Management

(Humanities)

Wydział Zarządzania i Komunikacji Społecznej, Uniwersytet Jagielloński
seen 1317 times