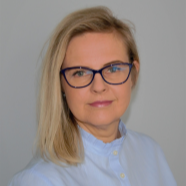 Assistant Professor
Workplace

Budynek Wydziału Zarządzania i Ekonomii pokój 502

Phone

(58) 348 60 05
Zaprezentowano obliczeniowy model negocjacji uwzględniający warunki początkowe, przebieg negocjacji i wyniki negocjacji. Przedstawiono komputerowy system wspomagający rejestrację przebiegu negocjacji i ich wyników oraz analizę negocjacji zgodną z proponowanym modelem.

: Virtual teams are usually geographically dispersed and consist of members from different countries and cultures. They influences internal communication processes and can cause personal conflicts, misunderstandings or lack of trust. Intercultural diversity is also significant for goal setting and team effectiveness. The aim of this article is to check if virtual team members appreciate the cultural diversity or rather suffer from lack...

Kompetencje przedsiębiorcze mają wpływ na podejmowanie decyzji o rozpoczęciu działalności gospodarczej a następnie na powodzenie takiego przedsięwzięcia. To jakie kompetencje uważane są w tym zakresie za kluczowe może wynikać m.in. z podejścia do procesu przedsiębiorczości. Podejście efektuacyjne opisuje przedsiębiorczość jako spontaniczny akt tworzenia, podczas gdy tradycyjne podejście kauzalne (przyczynowe) bardziej jako planowe...
Obtained scientific degrees/titles
Obtained science degree

dr Management

(Humanities)

Wydział Zarządzania i Komunikacji Społecznej, Uniwersytet Jagielloński
seen 421 times