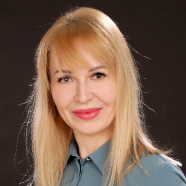 dr inż. Beata Zima
Damage occurring at the work of plate structures may grow to a considerable size. The joint action – the detection of a defect at the earliest possible stage, the monitoring of its growth and the determination of its critical size in the context of structural reliability allows optimizing the cost of the maintenance and repair of structural elements. Thus the development of monitoring systems for permanent observation of fault...

This paper deals with theoretical, numerical and experimental investigations of guided wave propagation in multilayered cylindrical bars with pre-existing debonding. The research focuses on a complex description of the nature of the wave phenomena occurring in a debonded specimen with a special emphasis on the influence of the location of damage on the wave conversion and diffraction. Experimental non-destructive and destructive...

This paper presents theoretical and experimental investigations of guided wave propagation in reinforced concrete beams, with pre-existing debonding between steel rebars and concrete blocks, for the purpose of damage detection. The primary aim of these investigations was a detailed analysis of the possible applications of wave propagation in single and multiple debonding detection in reinforced concrete structures and reference-free...
Obtained scientific degrees/titles
Obtained science degree

dr Construction

(Technology)
seen 1265 times