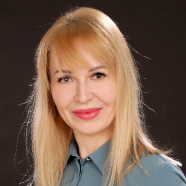 dr inż. Beata Zima
Employment
Research fields
This paper deals with theoretical, numerical and experimental investigations of guided wave propagation in multilayered cylindrical bars with pre-existing debonding. The research focuses on a complex description of the nature of the wave phenomena occurring in a debonded specimen with a special emphasis on the influence of the location of damage on the wave conversion and diffraction. Experimental non-destructive and destructive...

Damage occurring at the work of plate structures may grow to a considerable size. The joint action – the detection of a defect at the earliest possible stage, the monitoring of its growth and the determination of its critical size in the context of structural reliability allows optimizing the cost of the maintenance and repair of structural elements. Thus the development of monitoring systems for permanent observation of fault...

The paper presents results of the comprehensive theoretical and experimental investigation of crack detection in metallic plate using guided wave propagation. The main aim of the paper is to develop the novel method which would allow for linear crack size estimation with the use of minimal number of the transducers. In general, there exists the relation between length of the propagation path and the wave amplitude value. However,...
Obtained scientific degrees/titles
Obtained science degree

dr Construction

(Technology)
seen 4766 times