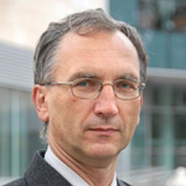 prof. dr hab. inż. Bogdan Wiszniewski
Ekspert ds. inżynierii oprogramowania
Workplace

Gmach Elektroniki Telekomunikacji i Informatyki pokój 423

Phone

(58) 347 10 89
Head of Department
Workplace

Gmach Elektroniki Telekomunikacji i Informatyki pokój 423

Phone

(58) 347 10 89
This paper reports on the project being run by TUG and IMAG, aimed at reducing the volume of tests required to exercise parallel programming language compilers and libraries. The idea is to use the ISO STEP standard scheme for conformance testing of software products. A detailed example illustrating the ongoing work is presented.

Active digital documents are not only capable of performing various operations using their internal functionality and external services, accessible in the environment in which they operate, but can also migrate on their own over a network of mobile devices that provide dynamically changing execution contexts. They may imply conflicts between preferences of the active document and the device the former wishes to execute on. In the...

Poważnym ograniczeniem w upowszechnianiu standardu ebXML(elektronicznego obiegu dokumentów)jest możliwość występowania konfliktu pomiędzy partnerami transakcji. W artykule zaproponowano prosty mechanizm umożliwiający rozstrzyganie takich konfliktów w drodze automatycznie realizowanych negocjacji, którego wdrożenie pozwoli znacznie rozszerzyć zakres stosowania standardu ebXML.
Obtained scientific degrees/titles
Obtained science title

prof. Informatics, Computer Science

(Mathematics)

Obtained science degree

dr hab. inż. Informatics, Computer Science

(Mathematics)

Obtained science degree

dr inż. Informatics, Computer Science

(Mathematics)
seen 2543 times