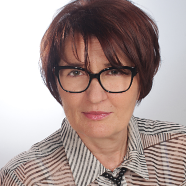 prof. dr hab. inż. Bożena Zabiegała
The current state-of-the-art of passive sampling and/or extraction methods for long-term monitoring of pollutants in different environmental compartments is discussed in this review. Passive dosimeters that have been successfully used to monitor organic and inorganic contaminants in air, water, sediments, and soil are presented. The application of new approaches to the determination of pollutants at the sampling stage is discussed....

Dozymetria pasywna stanowi użyteczne narzędzie wykorzystywane w monitoringu środowiskowym. W pracy zostały zawarte nowe rozwiązania i udoskonalenia istniejących próbników pasywnych oraz praktyczne ich wykorzystanie w monitoringu środowiskowym.

The paper reviews the subject literature concerning analytical procedures routinely sed for monitoring polybrominated diphenyl ethers (PBDE) in environmental samples. It describes and summarizes subsequent stages of analytical procedure including sample collection and preparation, extraction, clean-up and final determination. Different approaches with their advantages and limitations are presented. Special attention is drawn to...
Obtained scientific degrees/titles
Obtained science title

prof. dr hab. inż. Chemistry

(Chemical sciences)

Obtained science degree

dr hab. inż. Chemistry

(Chemical sciences)

Obtained science degree

dr inż. Chemistry

(Chemical sciences)
seen 1518 times