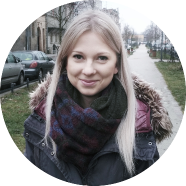 mgr inż. arch. Agnieszka Szuta
Business contact
Centrum Transferu Wiedzy i Technologii
Location

Al. Zwycięstwa 27, 80-219 Gdańsk

Phone

+48 58 348 62 62

E-mail
Are avant-garde elements added to historical objects as a temporary fashion to fulfill the aspirations of designers or an attempt to draw attention to themselves? It may be the exact opposite, and this type of controversial project is the best lifebelt for such monuments. This article explores issues related to external avant-garde elements added to adapted churches and their influence on the efficiency of such adaptation projects....

This article explores issues related to the adaptation of former aviation infrastructure. For research purposes, several adaptations of former airports and airplane hangars are selected and presented. Those examples show the importance of this infrastructure in today's urbanized landscape, as well as in history, and thus the social and cultural values it brings. The benefits of the redevelopment of former airport sites are also...

The oldest architectural models discovered by scientists date from the Middle Ages, while models or 1:1 scale prototypes were used in ancient times. Architectural miniatures quickly evolved into an indispensable tool for designers that enabled them to creatively express their thoughts and ideas. Mock-ups became a way of helping a designer communicate a concept, and their educational value was also recognised. The method of modelling,...
seen 1874 times