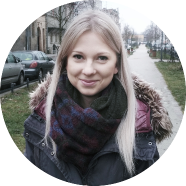 mgr inż. arch. Agnieszka Szuta
Business contact
Centrum Transferu Wiedzy i Technologii
Location

Al. Zwycięstwa 27, 80-219 Gdańsk

Phone

+48 58 348 62 62

E-mail
Are avant-garde elements added to historical objects as a temporary fashion to fulfill the aspirations of designers or an attempt to draw attention to themselves? It may be the exact opposite, and this type of controversial project is the best lifebelt for such monuments. This article explores issues related to external avant-garde elements added to adapted churches and their influence on the efficiency of such adaptation projects....

In recent years, there has been a trend to reuse abandoned buildings. Adaptive re-use allows preservation of the original structure and implements a new function to it. Such activity could help to preserve the historic value of buildings; moreover, many other advantages can be found in educational, ecological and economic fields. However, the question arises of whether every object can be freely adapted. This article examines the...

Due to the development of air transport and urban expansion, the locations of pre-war airports were often changed. The question of the fate of the abandoned airports and their entire infrastructure arose. This article looks at the issue of derelict, pre-war airfields. Examples of airports which were successfully adapted as well as the ones which were abandoned and closed yet but equally important in historical context are shown....
seen 1691 times