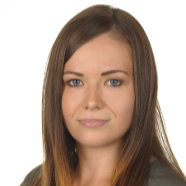 Dorota Garwolińska
Business contact
Centrum Transferu Wiedzy i Technologii
Location

Al. Zwycięstwa 27, 80-219 Gdańsk

Phone

+48 58 348 62 62

E-mail
Human breast milk (HBM) is a biofluid consisting of various biomolecules such as proteins, lipids, carbohydrates, minerals and bioactive substances. Due to its unique and complex composition, HBM provides not only nutritional components required for the growth of the infant, but also additional protection against infections. Global insight into the composition of HBM is crucial to understanding the health benefits infants receive...

Early nutrition has an enormous influence on a child's physiological function, immune system maturation and cognitive development. Human breast milk (HBM) is recognized as the gold standard for human infant nutrition. Accordingly to WHO report breastfeeding is consider as an unequalled way of providing ideal food to the infant, which is required for his healthy growth and development. HBM contains various macronutrients (carbohydrates,...

The synthesis of a potential immunosuppressant, i.e. dimethyl ester of N-mycophenoyl malonic acid was optimized in the reaction of mycophenolic acid (MPA) with amino malonic dimethyl ester in the presence of propanephosphonic anhydride (T3P) as a coupling reagent. The structural properties of the obtained MPA derivative were investigated by NMR, MS and single crystal X-ray diffraction methods. Theoretical considerations of conformational...
seen 250 times