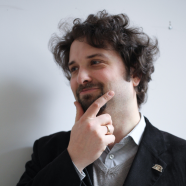 dr inż. Jacek Szmagliński
Business contact
Centrum Transferu Wiedzy i Technologii
Location

Al. Zwycięstwa 27, 80-219 Gdańsk

Phone

+48 58 348 62 62

E-mail
In this article, the results of the research in a field of which uses active global navigation satellite system (GNSS) geodetic networks for the inventory of geodetic geometric tram tracks are presented. The applied measurement technique has been adapted for the designing of the geometric layout of tram tracks. Several configurations of receivers and settings of an active GNSS networks with the objective to increase the accuracy...

The paper presents the campaigns of mobile satellite measurements, carried out in 2009–2015 on the railway and tram lines. The accuracy of the measurement method has been analysed on the basis of the results obtained in both horizontal and vertical planes. The track axis deviation from the defined geometric shape has been analysed in the areas clearly defined in terms of geometry, i.e. on the straight sections and sections with...

Both in Poland and in most countries of the European Union, the tram infrastructure is extensively expanding. Contemporary low-floor trams are constructed according to different technical assumptions than typical railway vehicles or high floor trams. In Poland such vehicles rides often on lines designed according to standards developed to the classical vehicles. At the same time, the intensity of road traffic and the number of...
seen 353 times