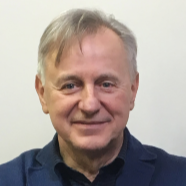 dr hab. inż. Krzysztof Żółtowski
Business contact
Centrum Transferu Wiedzy i Technologii
Location

Al. Zwycięstwa 27, 80-219 Gdańsk

Phone

+48 58 348 62 62

E-mail
This article deals with the problem of determining the resistance of end-plate connections. A nonlinear FEM model of the joint was constructed in order to predict its carrying capacity. A standard code procedure was done as well. The analyses have been done to assess atypical end-plate joints designed and constructed as a part of roof structures.

W grudniu 2003 roku została oddana do użytku nowa obwodnica historycznego miasta Wolin. Główną część nowej drogi stanowi stalowy most łukowy nad rzeką Dziwną o rozpiętości przęsła 165 m. W artykule przedstawiono konstrukcję obiektu, główne rezultaty prac projektowych oraz etapy wykonywania konstrukcji. Podano wyniki badań podczas próbnego obciążenia obiektu w porównaniu z wynikami teoretycznymi. Całość poparto bogatą dokumentacją...

The paper describes the final technology of launching the steel bridge superstructure. The original technology failed in the first construction stage. Local damage of steel webs caused by plastic buckling stopped the procedure. In the effect of damage a new consulting team was employed to solve the problem and redesign a technology of constructing. The key element of the new solution was developed with great help of non-linear...
Obtained scientific degrees/titles
Obtained science degree

dr hab. inż. Construction

(Technology)

Obtained science degree

dr inż. Construction

(Technology)
seen 825 times