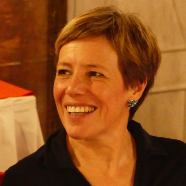 Business contact
Centrum Transferu Wiedzy i Technologii
Location

Al. Zwycięstwa 27, 80-219 Gdańsk

Phone

+48 58 348 62 62

E-mail
Pełnomocnik Rektora ds.wsp.akad.z Chińską Rep.Ludo
Motivation: Nowadays, there is a general understanding that stakeholders are crucial for the successful enterprise. There is also a need to think about Corporate Social Responsibility (CSR) in a global context. Never before corporations enjoyed so much power and authority. Corporations need to evolve, re-think their strategies and change their processes accordingly. However, as of now, there is no agreed way of measuring overall...

Nowadays, the Western world seems saturated with the myriad of enhancements for entrepreneurship development. Also, in Eastern European countries we observe a growing number of initiatives at different organizational levels, aiming at accompanying potential future entrepreneurs in their efforts. Meanwhile, there is one novelty, never before offered on the Polish market – the first co- -living space, launched in Gdañsk. Therefore,...

Corporate and social responsibility is nowadays quite a popular topic among large companies but thanks to numerous popularization activities undertaken by national and international institutions, also small entrepreneurs become more and more interested in exploring this fairly new approach. This paper outlines the main differences between the implementation of the CSR approach in large companies and in SMEs, which are not able...
Obtained scientific degrees/titles
Magdalena Popowska (PhD) is a researcher and lecturer of Organization Science and Entrepreneurship at the Faculty of Management and Economics of Gdansk University of Technology. For many years she has been in charge of exchange programmes, double degrees and other internationalization activities. In 2008-2016 she was a Vice-Dean for International and Public Affairs and now she is a Dean Proxy for International Cooperation. Her PhD was a comparative study on the internationalisation of SMEs in France and Poland. Today, her research is mainly focused on entrepreneurship, corporate social responsibility, and corporate governance. She took part in two research EU projects and was a leader of an Intensive Programme (summer school) within LLP in 2013. M. Popowska is also a 'part-time' entrepreneur.
seen 743 times