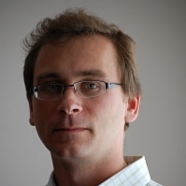 Business contact
Centrum Transferu Wiedzy i Technologii
Location

Al. Zwycięstwa 27, 80-219 Gdańsk

Phone

+48 58 348 62 62

E-mail
The paper presents the issue of low-temperature transverse cracks which have developed in newly constructed base courses made of high-modulus asphalt concrete mix (HMAC). Numerous transverse cracks developed in the analysed HMAC base during the winter season before the pavement was actually completed, both at the transverse joint locations and in the areas between them. This had not happened so far on such a scale during road construction...

The paper presents selected results of the research program concerning fibre reinforced asphalt concrete. Aramid-polyalphaolefin fibres was used in this study. Selected properties responsible for low temperature cracking and resistance to permanent deformation are presented in this paper. Low temperature cracking susceptibility was evaluated with the results obtained from bending test of rectangular beams with constant rate of...

The paper covers the following topics important for the development of the new Polish Catalogue of typical flexible and semi-rigid pavements: reasons for preparing the new issue of the Catalogue of typical flexible and semi-rigid pavements, items introduced in the new issue, organise the terminology related to pavements, design traffic calculations and new equivalent axle load factors,...
seen 660 times