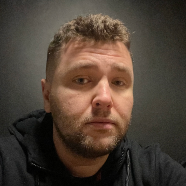 dr inż. Marek Zienkiewicz
Business contact
Centrum Transferu Wiedzy i Technologii
Location

Al. Zwycięstwa 27, 80-219 Gdańsk

Phone

+48 58 348 62 62

E-mail
The Vessel Traffic Service (VTS) systems belong to the fundamental tools used in ensuring a high level of safety across sea basins with heavy traffic, where the presence of navigational hazards poses a great risk of collision or a ship running aground. In order to determine the mutual location of ships, VTS systems obtain information from different facilities, such as coastal radar stations, AIS, and vision systems. Fixing a ship's...

Niniejszy artykuł nawiązuje do badań, które od 2009 roku prowadzi interdyscyplinarny zespół naukowy z Politechniki Gdańskiej i Uniwersytetu Morskiego w Gdyni. Badania te dotyczą problemu wyznaczania osi toru kolejowego z wykorzystaniem techniki mobilnych pomiarów satelitarnych. Podążając za dynamicznym rozwojem technik GNSS, który można było obserwować w czasie ostatniej dekady, zespół przeprowadzał kolejne doświadczenia nakierowane...

This paper proposes methods for the determination of covariance matrices of Msplit(q) estimators. The solutions presented here allow Msplit(q) estimation to be supplemented by the operations from the domain of accuracy analysis (especially that concerning estimators of parameters). Theoretical forms of covariance matrices of Msplit(q) estimators were established using the empirical influence functions and the equivalent covariance...
seen 99 times