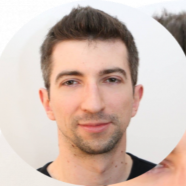 Business contact
Centrum Transferu Wiedzy i Technologii
Location

Al. Zwycięstwa 27, 80-219 Gdańsk

Phone

+48 58 348 62 62

E-mail
Engineering and Technical Specialist
One of the first clinical signs differentiating the minimally conscious state from the vegetative state is the presence of smooth pursuit eye movements occurring in direct response to moving salient stimuli. Glasgow Coma Scale (GCS) is one of the most commonly used diagnostic tools for acute phase assessment of the level of consciousness, together with a neurological examination. These classic measures are limited to qualitative...

The bank client identity verification system developed in the course of the IDENT project is presented. The total number of five biometric modalities including: dynamic signature proofing, voice recognition, face image verification, face contour extraction and hand blood vessels distribution comparison have been developed and studied. The experimental data were acquired employing multiple biometric sensors installed at engineered...

This paper aims at presenting a multimedia system providing polysensory train- ing for pupils with educational difficulties. The particularly interesting aspect of the system lies in the sonic interaction with image projection in which sounds generated lead to stim- ulation of a particular part of the human brain. The system architecture, video processing methods, therapeutic exercises and guidelines for children's interaction...
Obtained scientific degrees/titles
Obtained science degree

dr inż. Information science

(Technology)
seen 240 times