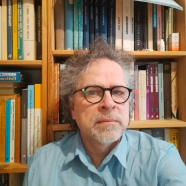 Business contact
Centrum Transferu Wiedzy i Technologii
Location

Al. Zwycięstwa 27, 80-219 Gdańsk

Phone

+48 58 348 62 62

E-mail
Associate professor
Workplace

Gmach Główny pokój 126 E

Phone

(58) 347 29 21
Całkowity absolutny przekrój czynny (TCS) na rozpraszanie elektronów na cząsteczce izoksazolu (CH)3NO, został zmierzony przy wykorzystaniu liniowej techniki transmisyjnej dla energii zderzenia od 1 do 400 eV. Zależność energetyczna funkcji TCS jest typowa dla cząsteczek silnie polarnych; w całym zakresie badanych energii wartość TCS maleje wraz ze wzrostem energii zderzenia. Zaobserwowano wąskie struktury rezonansowe w okolicy...

Experiments and recommended data on electron-impact ionization of methane and fluoromethanes (CH3F, CH2F2, CHF3, CF4) are reviewed and compared with binary-encounter models (Gryzinski's, ´ Deutsch and Märk's, and Kim and Rudd's). A good agreement between recent experiments and the two latter classical-like models is shown. Kim and Rudd's model (calculated presently in the restricted HartreeFock 6-31**G orbital basis) predicts well...

Obliczono przekroje czynne na jednokrotną jonizację kwasu mrówkowego oraz kwasu octowego. Obliczenia przeprowadzono używając formalizmu BEB w zakresie energii od progu na jonizację do 400 eV. Wyniki porównano z dostępnymi danymi doświadczalnymi.
Obtained scientific degrees/titles
Obtained science degree

dr hab. Physics

(Physical sciences)

Obtained science degree

dr Physics

(Physical sciences)
seen 4544 times