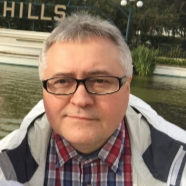 Business contact
Centrum Transferu Wiedzy i Technologii
Location

Al. Zwycięstwa 27, 80-219 Gdańsk

Phone

+48 58 348 62 62

E-mail
Head of Department
Workplace

Budynek WILiŚ pokój 105

Phone

(58) 347 19 02
Knowledge related to land-use management impacts on the Baltic Sea ecosystem is limited. The constant release of pollutants into water bodies has resulted in water quality degradation. Therefore, only the innovative approaches integrated with research will provide accurate solutions and methods for proper environment management and will enable understanding and prediction of the impacts of land-use in the Baltic Sea region. Modelling...

Agriculture is the major contributor of waterborne nutrient fluxes into the Baltic Sea, one of the world's most eutrophication-sensitive areas. Poland, as a large, densely populated state ohf the Baltic Region, with dominating agricultural land use, largely contributes to riverborne loads of N and P. The aim of our study was to examine the input of nutrients from three small first-order agricultural watersheds (Bladzikowski Stream,...

The aim of this study was to use computational fluid dynamics for predicting the behavior of reactive pollutants (ammonia and phosphate) in the aerobic zone of the bioreactor located at the Wschod wastewater treatment plant in Gdansk, Poland. The one-dimensional advection-dispersion equation was combined with simple biokinetic models incorporating the Monod-type expressions as source terms for the two pollutants. The problem was...
Obtained scientific degrees/titles
Obtained science degree

dr inż. Environmental engineering

(Technology)
seen 816 times