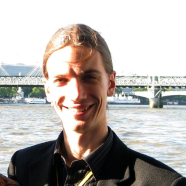 Business contact
Centrum Transferu Wiedzy i Technologii
Location

Al. Zwycięstwa 27, 80-219 Gdańsk

Phone

+48 58 348 62 62

E-mail
The paper addresses the design of a micro wrist for needle laparoscopic surgery (needlescopy) using MEMS technology and an original 3 degree of freedom, 3D architecture. Advancement in needlescopy drives the development of multi-dof micro-tools 1-2mmin diameter with 3D mobility but standard available fabricationtechniques are for 2.5D structures. The paper discusses thedevelopment steps and design solutions for the realization...

In the paper authors present a device designed to improve the rehabilitation process of people with balance impairment. The discussed device (JStep) utilizes a commercially available static standing frame (stander) modified in order to fit force sensing units under the feet and in the pillows around the hips of a patient. While executing rehabilitation tasks, the patient may compensate his balance deficiency by leaning on the pillows...

This paper presents the design process of an exoskeleton for executing human fingers' extension movement for the rehabilitation procedures and as an active orthosis purposes. The Fingers Extending eXoskeleton (FEX) is a serial, under-actuated mechanism capable of executing fingers' extension. The proposed solution is easily adaptable to any finger length or position of the joints. FEX is based on the state-of-art FingerSpine serial...
Obtained scientific degrees/titles
Obtained science degree

dr inż. Mechanical engineering

(Technology)
seen 442 times