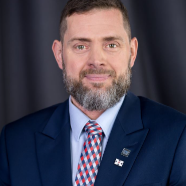 dr hab. Christian Jungnickel
Rozpuszczalne w wodzie ciecze jonowe wykazują aktywność powierzchniową oraz zdolność do tworzenia zorganizowanych struktur w roztworach wodnych. W pracy przedstawiono zdolność wodnych układów micelarnych chlorków 1-alkilo-3-metyloimidazoliowych do zwiększania rozpuszczalności węglowodorów aromatycznych – benzenu, toluenu i ksylenu. Zaobserwowano, że po przekroczeniu krytycznego stężenia micelizacji cieczy jonowych w wodzie, następuje...

Szereg pokryć dachowych, jak farby dachowe, zawiera w swoim składzie biocydy. Dotychczas nie wiadomo do jakiego stopnia biocydy wymywane są z farb dachowych, a ponadto jakie ich stężenie może występować w systemach zbierających wodę deszczową. Zbadano podatność na wymywanie biocydów z różnych niemieckich farb dachowych oraz oszacowano ich stężenie w zebranej wodzie deszczowej

Increased use and production of ionic liquids (ILs) may result in emissions into the environment. Particularly vulnerable are industrial areas and landfills where ILs are utilized and ultimately disposed of. This study investigates how IL contamination can affect soil properties and the sorption of pre-existing contaminants. The commonly used IL 1-methyl-3-octyl imidazolium chloride ([OMIM][Cl]) was added at various quantities...
Obtained scientific degrees/titles
Obtained science degree

dr hab. Chemistry

(Chemical sciences)

Obtained science degree

dr Chemistry

(Chemical sciences)

University of Bremen
seen 485 times