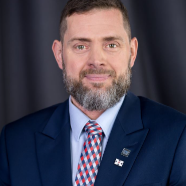 dr hab. Christian Jungnickel
For the first time, we present a meta-analysis of experimental and literature data to determine which microencapsulation methodology, and which wall material are best suited to protect fish oil. Our analysis covered a period of several decades of research (1984–2018). The analysis was conducted on 196 literature data-points, and 16 data-points determined experimentally for this publication. PLS regression was used to determine...

Because of their unusual chemical structure, bile salts (BS) play a fundamental role in intestinal lipid digestion and transport. BS have a planar arrangement of hydrophobic and hydrophilic moieties, which enables the BS molecules to form peculiar self-assembled structures in aqueous solutions. This molecular arrangement also has an influence on specific interactions of BS with lipid molecules and other compounds of ingested food...

We created a model to predict CMC of ILs based on 704 experimental values published in 43 publications since 2000. Our model was able to predict CMC of variety of ILs in binary or ternary system in a presence of salt or alcohol. The molecular volume of IL (Vm), solvent-accessible surface (Sˆ), solvation enthalpy (DsolvGN), concentration of salt (Cs) or alcohol (Ca) and their molecular volumes (Vms and Vma, respectively) were chosen...
Obtained scientific degrees/titles
Obtained science degree

dr hab. Chemistry

(Chemical sciences)

Obtained science degree

dr Chemistry

(Chemical sciences)

University of Bremen
seen 1777 times