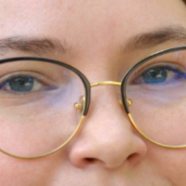 Dagmara Kempińska-Kupczyk
Lipophilic properties of the compound allow to predict its fate in living organisms and to propose the models of chemicals transport and accumulation in the ecosystem. Lipophilicity is also useful as the characteristic of chemicals in respect to their optimal attributes for specific biological and non-biological tasks. The lipophilicity descriptors define the potency of endo- and xenobiotics to metabolic transformations and their...

Chiral pharmaceuticals (CPs) are widely used in different areas of human life, thus they are frequentlydetected in different ecosystems. However, before CPs reach the environment, wastewater is subjected todifferent treatment processes in order to remove them. Nevertheless, such processes may affect thechirality of CPs, thus it is very important to monitor CP levels during the wastewater treatment.This review addresses the present...

Lipophilicity of the compounds is useful to (i) explain their distribution in biological systems, which is different in plant and in animal organisms, (ii) predict the possible pathways of pollutant transport in the environment, and (iii) support drug discovery process and select optimal composition in terms of bioactivity and bioavailability. The lipophilic properties can be determined by two main approaches, experimental, which...
seen 939 times