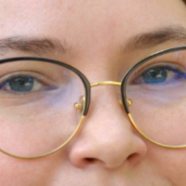 Dagmara Kempińska-Kupczyk
Lipophilicity of the compounds is useful to (i) explain their distribution in biological systems, which is different in plant and in animal organisms, (ii) predict the possible pathways of pollutant transport in the environment, and (iii) support drug discovery process and select optimal composition in terms of bioactivity and bioavailability. The lipophilic properties can be determined by two main approaches, experimental, which...

Lipophilic properties of the compound allow to predict its fate in living organisms and to propose the models of chemicals transport and accumulation in the ecosystem. Lipophilicity is also useful as the characteristic of chemicals in respect to their optimal attributes for specific biological and non-biological tasks. The lipophilicity descriptors define the potency of endo- and xenobiotics to metabolic transformations and their...

Limited drinking water resources and water pollution are one of the main worldwide problems. To reduce the consumption of fresh water resources, the use of treated wastewater has been proposed. The farmlands have been irrigated with wastewater for centuries, but the composition of used sewage has changed over the years. Recent research has revealed the presence of hundreds of new organic contaminants in many environmental waters,...
seen 247 times